ClearOne Max EX Expandable Conference Phone (910-158-015)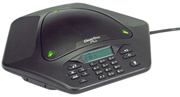 Expandable to match the size of virtually any conference room.


Up to four Max Ex phones can be connected to accommodate dirrerent room sizes.


Connect multiple units for even distribution of microphones, loudspeakers and controls for better sound quality and user access.


Gentner Distributed Echo Cancellation more effectively eliminates echo.


Noise cancellation removes background noises such as fans and air conditioning/heating systems.


Full-duplex sound engages both microphones and speakers simultaneously.


stand-alone unit includes base unit, power supply, conferencing pod, and a 25' CAT 5 cable.


Two year warranty!

ClearOne Max EX Expandable Conferencing Phone (910-158-015)
About the ClearOne Max EX Expandable Conferencing Phone (910-158-015)
Introducing a conferencing phone that expands to fit your needs. Intergrating ClearOnes's industry-leading professional audio technology and advanced processing, Max EX brings you unbelievable clarity, unique expandability- and incredible ease of use. Link up to 4 phone units complete with microphones, loudspeakers and controls for an even distribution of sound. With Max EX in meetings, not only can discussions flow more freely, so can productivity.
PLEASE NOTE:

Remember, there is a 20% re-stocking fee which we do not enjoy imposing. So please consult with us regarding the Clearone Max EX Expandable Conferencing Phone or any other ClearOne conference phone component if you are unsure of what your are ordering. Our goal is your total satisfaction and lasting business.


We offer a 1 year warranty on all refurbished phones » details
We may conduct business over the Internet, but our operations are founded on service and commitment to customer satisfaction. Craig Communications maintains an inventory full of quality used refurbished phone equipment. We stand behind every phone, system and component with a ONE YEAR WARRANTY!
PROUDLY SERVING CUSTOMERS
FOR OVER 21 YEARS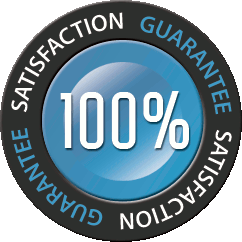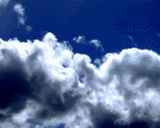 Learn More About
VoIP Phone Hosted Cloud
Solutions for your Business.
More details »
Search for Phone
System Equipment
Make & Models Below: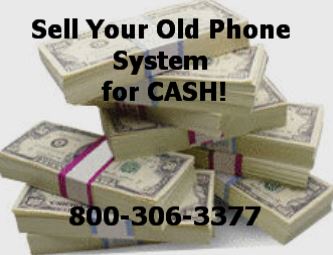 WE BUY Phone Systems!
More details »
Testimonials from our
happy customers »


Dont See What You
Are Looking For?
Click Here »