Plantonics CS540 Wireless Headset, Convertible Headset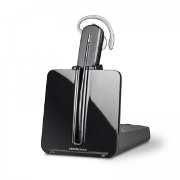 Convertible Headset - Choice of 3 wearing styles (over the head, over the ear, and behind the neck - sold separately)


Audio controls at your finger tips with volume adjust/mute simplifies desk phone call management


Up to 7 hours of talk time


Extraordinary sound quality while roaming or multi-tasking up to 350 feet from your desk phone


DECT 6.0 (1.9Ghz) technology provides better audio and eliminates interference from Wi-Fi networks


Advanced wideband audio using CAT-iq technology for high definition voice quality


Your choice of narrow or wideband professional grade audio quality -- choose narrowband to extend talk time or wideband mode to enable clearer conversations


An extended boom and noise-canceling microphone filter out background noise, so listeners can hear conversations clearly


Enhanced Digital Signal Processing (DSP) provides more natural sound, delivering clear audio the way it's intended to be heard


SoundGuard technology ensures listening comfort and acoustic limiting for protection against audio spikes


Conference in up to three additional CS540 or Savi headsets for improved call efficiency and collaboration


Allows CS540 headsets to subscribe to a base by simply docking the headset. Perfect for hot-desking environments


Convenient auto answer option allows user to answer/end calls simply by removing/replacing the headset from the charging base


SoundGuard DIGITALTM: protects against sound levels above 118dBA


HL10 Handset Lifter adds remote answer/end convenience; or choose an Electronic Hookswitch Cable to add remote answer/end call capability, eliminating the need for a Handset Lifter . SOLD SEPERATELY

CS540 Wireless Headset, Convertible Headset
About the Plantronics CS540 Wireless Headset, Convertible Headset

The Plantronics CS540 Wireless Headset, Convertible Headset combines the clarity of traditional corded technology with the mobility of wireless, so employees can move around the office to wherever business takes them—without interrupting or missing a call. Continuing our tradition as a technology leader, Plantronics presents CS540 as the first headset in the United States to implement 1.9GHz UPCS voice-dedicated wireless technology.
PLEASE NOTE:

The Plantronics CS540 Wireless Office Headset System works on most telephones. Customers are responsible to make sure that the Plantronics headset ordered are compatible. The best way to make sure you are ordering the right Plantronics headset is to call Plantronics directly at 800-544-4660 and ask for technical support.You will be asked to find the model number of your headset by looking on the side of the unit.

Remember, there is a 20% re-stocking fee which we do not enjoy imposing. So please consult with us regarding the Plantronics headset or any other Plantronics headset if you are unsure of what your are ordering. Our goal is your total satisfaction and lasting business.

We offer a 1 year warranty on all refurbished phones » details
We may conduct business over the Internet, but our operations are founded on service and commitment to customer satisfaction. Craig Communications maintains an inventory full of quality used refurbished phone equipment. We stand behind every phone, system and component with a ONE YEAR WARRANTY!
PROUDLY SERVING CUSTOMERS
FOR OVER 21 YEARS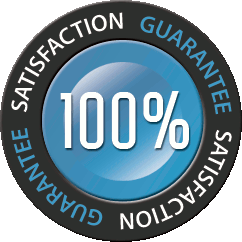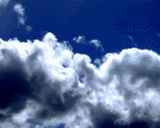 Learn More About
VoIP Phone Hosted Cloud
Solutions for your Business.
More details »
Search for Phone
System Equipment
Make & Models Below: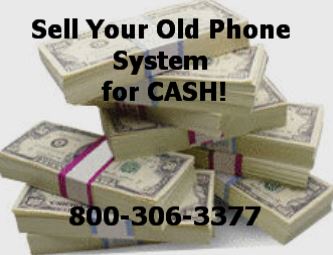 WE BUY Phone Systems!
More details »
Testimonials from our
happy customers »


Dont See What You
Are Looking For?
Click Here »