Plantronics H171N DuoPro Convertible Noise-Canceling Headset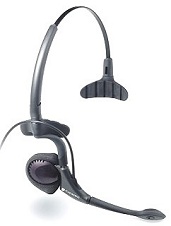 Convertible - Headband and Earloop both included


Noise-canceling microphone


Unsurpassed comfort


Anti-twist boom ensures perfect microphone placement


Innovative double T-pad headband for stability and comfort


Rugged construction


Voice-optimized speaker sound


Quick Disconnect feature for added freedom


AMPLIFIER or A10 Cable REQUIRED

Plantronics H171N DuoPro Convertible Noise-Canceling Headset
About the Plantronics H171N DuoPro Convertible Noise-Canceling Headset

The Plantronics H171 DuoPro Convertible Headset is the most versatile headset ever. Plantronics H171 is a unique, convertible headset incorporating the latest ergonomic innovations, with Plantronics superior voice tube microphone technology. With the noise-canceling microphone, the transmission of background noise is greatly reduced, making it easier for the person you're having a conversation with to hear you. This is especially important for offices with employees in close proximately of each other.The H171 offers a choice of wearing styles designed to suit individual preferences. Included with each H171 is a double temple pad headband, which distributes the weight of the headset onto your temples; totally eliminating any pressure around or on the ear. For individuals who prefer wearing their headset over the ear, rather than over their head, the H171 provides a flexible ear loop designed to conform to the shape of your ear. Included is a soft foam ear cushion, which further enhances comfort ability for the over-the-ear wearer. In addition to the over the head and the over the ear styles, you may also choose an optional neckband version of the H171. With three wearing styles to choose from the H171 headset guarantees a comfortable fit for every individual. THIS HEADSET REQUIRES an AMPLIFIER.

PLEASE NOTE:

The Plantronics H171N DuoPro Convertible Noise-Canceling Headset works on most telephones. Customers are responsible to make sure that the Plantronics headset ordered are compatible. The best way to make sure you are ordering the right Plantronics headset is to call Plantronics directly at 800-544-4660 and ask for technical support.You will be asked to find the model number of your headset by looking on the side of the unit.

Remember, there is a 20% re-stocking fee which we do not enjoy imposing. So please consult with us regarding the Plantronics headset or any other Plantronics headset if you are unsure of what your are ordering. Our goal is your total satisfaction and lasting business.

We offer a 1 year warranty on all refurbished phones » details
We may conduct business over the Internet, but our operations are founded on service and commitment to customer satisfaction. Craig Communications maintains an inventory full of quality used refurbished phone equipment. We stand behind every phone, system and component with a ONE YEAR WARRANTY!
PROUDLY SERVING CUSTOMERS
FOR OVER 21 YEARS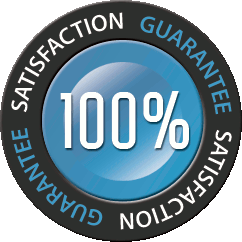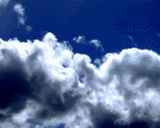 Learn More About
VoIP Phone Hosted Cloud
Solutions for your Business.
More details »
Search for Phone
System Equipment
Make & Models Below: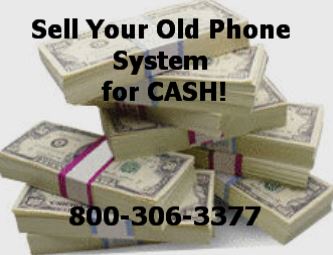 WE BUY Phone Systems!
More details »
Testimonials from our
happy customers »


Dont See What You
Are Looking For?
Click Here »