GN Netcom 9120 Flex Wireless headset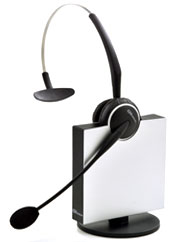 Three different boom styles meet the demands of different office environments


2.4 GHz frequency provides clear, interference-free calls without interfering with other wireless communications, like Wi-Fi networks


Multi-layered security system prevents eavesdropping


Digital Spread Spectrum signal, originally developed for secure military communications, hops 90 times per second for airtight security


All calls are protected by 64-bit encryption


Smart Power Management limits range of transmission for additional security


Next-generation wireless technology lets you roam up to 300 feet from your desk


Fully rechargeable battery is easy to replace and provides up to eight hours of talk time


Smart Power Management technology extends battery life and talk time by drawing less power as you approach the charging station


Multi-unit conferencing capability lets up to four units participate in a conference call with one-touch synchronization


Low-profile design and only weighs about 1 oz


Convertible headset lets you choose the style you prefer: on the ear or over the head


Compatible with nearly every make and model phone


Optional GN 1000 RHL remote handset lifter allows you to answer and end call from virtually anywhere in your office


Can accommodate up to 50 systems in an area


Completely cord free, battery is in the headset


Up to 90 units per location (maintain at least 6 - 10 feet between bases)


Mute feature

GN Netcom 9120 Flex Wireless headset
About the GN Netcom 9120 Flex Wireless headset
The GN Netcom 9120 is the most popular of the three styles of 9120 wireless headset that works the way today's in-office professionals work. Offering a range of 300 feet from your phone, a robust talk time and a host of innovative features and benefits, the revolutionary GN9120 will give complete wireless freedom in the office. The unique conference call feature lets you hold fully mobile, secure conference calls not restricted to meeting rooms or ruined by crackling speakerphones. Now you can multi-task like never before!
Click here for the GN Netcom 9120 Mini Boom version of this headset
Click here for the GN Netcom 9120 sound tube version of this headset

PLEASE NOTE:

The GN Netcom GN9120 wireless headset works on most telephones. Customers are responsible to make sure that the GN Netcom headset ordered are compatible. The best way to make sure you are ordering the right GN Netcom wireless headset is to call GN Netcom directly at 800-345-8639 and ask for technical support.You will be asked to find the model number of your phone by looking underneath the unit.

Remember, there is a 20% re-stocking fee which we do not enjoy imposing. So please consult with us regarding the GN Netcom wireless headset or any other GN Netcom headset if you are unsure of what your are ordering. Our goal is your total satisfaction and lasting business.

We offer a 1 year warranty on all refurbished phones » details
We may conduct business over the Internet, but our operations are founded on service and commitment to customer satisfaction. Craig Communications maintains an inventory full of quality used refurbished phone equipment. We stand behind every phone, system and component with a ONE YEAR WARRANTY!
PROUDLY SERVING CUSTOMERS
FOR OVER 21 YEARS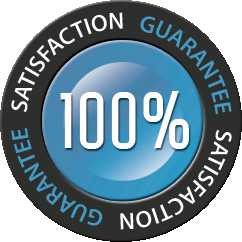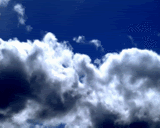 Learn More About
VoIP Phone Hosted Cloud
Solutions for your Business.
More details »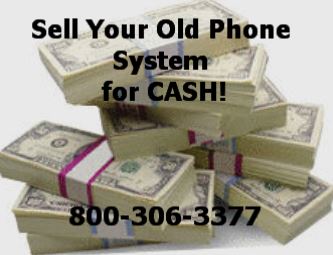 WE BUY Phone Systems!
More details »
Testimonials from our
happy customers »


Dont See What You
Are Looking For?
Click Here »