DON'T THROW THAT OLD PHONE AWAY!


Let us REPAIR/REFURBISH it for a fraction of the cost!!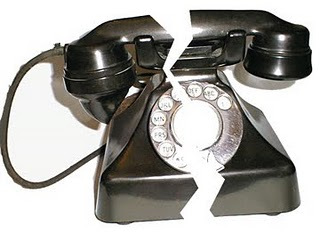 NO CELL PHONE REPAIR
| | | | |
| --- | --- | --- | --- |
| AT&T | Inter Tel | Norstar | SouthWest Bell |
| Avaya | Iwatsu | Nortel | Telrad |
| Cisco | Macrotel | Nitsuko | Tie |
| Comdial | Mitel | Norstar | Toshiba |
| ESI | NEC | Panasonic | Trillium |
| Executone | Nitsuko | Samsung | Vodavi |
WE REPAIR- MODULES- CIRCUIT BOARDS - CONSOLES
DSSs -and- POWER SUPPLIES as well.

Craig Communications repair and refurbish department provides a professional diagnostic, repair, and testing of your business telephone equipment. If you have any out of service phones, circuit cards, modules or power supplies that need replaced, repaired or reconditioned, please give us a call! 800-306-3377 E-MAIL our repair dept.
Business Telephone Repair is how we will save your company money. Dont just throw the broken phone away and buy a new one. Call us and we will repair it and make it like new. Call Today! 800-306-3377
PLEASE DO NOT SEND ANY EQUIPMENT FOR REPAIR WITHOUT CALLING OR EMAILING US FIRST.
Business Telephone Repair- We do Most Major Brands!

Craig Communications offers a complete refurbishing service on most business telephone equipment. All business telephones are reconditioned with re-painted plastics and are re-furnished with NEW parts. Telephones have a 2 week turnaround time and have a 1 year limited guarantee. Our refurbishing services include:



High quality buff and polish on all plastics


Replace broken missing headsets


Painting faded or discolored cases


Replace broken, yelllowed/discolored or missing button covers


New coil cord and line cord


New paper and plastic overlays (if available)


Broken displays


New designations


NO NEED TO SEND PAYMENT WITH YOUR REPAIR ORDER. YOU WILL BE ASKED FOR YOUR CREDIT CARD INFORMATION WHEN WE HAVE FINISHED REPAIRING THE ITEMS YOU HAVE SENT US.

At our repair facility, we pride ourselves on making sure that each phone that we receive goes through a rigorous checklist of problem areas for used phones. We thoroughly test and inspect each problem whether it needs it or not to ensure that you receive the highest quality phone from us.

CLICK HERE FOR OUR EQUIPMENT REPAIR FORM.

HOW TO SEND US YOUR EQUIPMENT FOR REPAIR:

Please fill out this Repair form with the following information on it.

Model number of Item being repaired


Quantity – total quantity of each item needing repair


Description of problem for each item.


Comments or Special Requests


Name, E-Mail, Telephone Number


Shipping Address

All of our business telephone repair will include a 12month warranty on all equipment. All
repairs are at one flat rate. We do not require a
return authorization number for shipment. Please expect a 7-10 day turnaround time on most equipment repaired.


If you have any questions, please E-Mail our Repair Department or fill out this
Repair form. »

You can Click here to E-MAIL our BUSINESS TELEPHONE REPAIR dept. as well.

Again, PLEASE BE SPECIFIC about each problem you are having with your phone or phone equipment .