On Hold Plus OHP 7000 Digital Player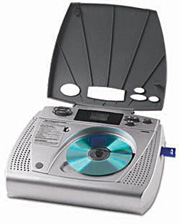 Includes 2 TEHMA


Works with all PBX and key phone systems


Plays on hold audio on an regular audio CD, MP3 encoded CD, SD memory card, or on your PC


Select a specific track or play all tracks in memory


Pre-loaded with nearly 3 hours of licensed music and messages


128MB Digital flash memory (173 minutes)


Secure Digital card slot (1GB SD card can add 70 hours)


Drop in a CD with a single track, close the lid, and the unit automatically records the content


USB Connection


6-Line LCD control panel with speaker (displays ID-3 tags)


Wall mountable


MessageStudio Software (allows users to create new on-hold audio content, with voice, and music on their PC with a few mouse clicks)


High sound quality


On Hold Plus OHP 7000 Digital Player
About the IntelliTouch On Hold Plus OHP 7000 Digital Player
Introducing the new IntelliTouch 7000 series, truly the Revolution of the species! The 7000 series can literally handle almost anything you throw at it. Whether you have your on-hold audio on a regular audio CD, SD memory card, or on your PC, this system can do it all. And, like all of our other systems, it's very easy to use! Just drop in an audio or CD, close the lid -- the 7000 series player spins up the disc and records it into the units built-in 128MB of digital flash memory. Want more time? Simply slide in an SD card (any retail SD card will do). With a 1GB SD card, you can have over 70 hours of audio content. Continuous playback begins immediately. Select a specific track or play all tracks in memory, the choice is up to you. OHP-7000 series players come pre-loaded with nearly 3 hours of licensed music and messages, so it's ready for use right out of the box.

The IntelliTouch 7000 series includes our award winning, simple-to-use MessageStudio Software. With MessageStudio you're just a few mouse clicks away from your own, professional sounding, custom on-hold audio presentation. You'll be surprised at just how quick, fun and easy it is to sound like a Fortune 500 company.



PLEASE NOTE:

The IntelliTouch OHP 7000 works with PBX and key phone systems ONLY. It will not work with your home phone. The OHP 7000 Digital Player requires a PBX or key system operate. Customers are responsible to make sure that the parts ordered are compatible. The best way to make sure you are ordering the right OHP 7000 Digital Player is to turn the item over and look on the bottom for the part number. It should have the following located on the bottom of the phone: "OHP 7000 Digital Player".

Remember, there is a 20% re-stocking fee which we do not enjoy imposing. So please consult with us regarding the OHP 7000 Digital Player or any other On-Hold Plus component if you are unsure of what your are ordering. Our goal is your total satisfaction and lasting business.

We offer a 1 year warranty on all refurbished phones » details
We may conduct business over the Internet, but our operations are founded on service and commitment to customer satisfaction. Craig Communications maintains an inventory full of quality used refurbished phone equipment. We stand behind every phone, system and component with a ONE YEAR WARRANTY!
PROUDLY SERVING CUSTOMERS
FOR OVER 21 YEARS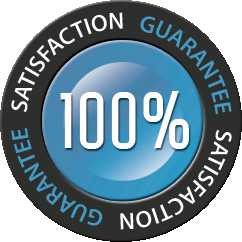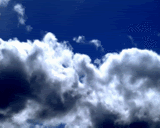 Learn More About
VoIP Phone Hosted Cloud
Solutions for your Business.
More details »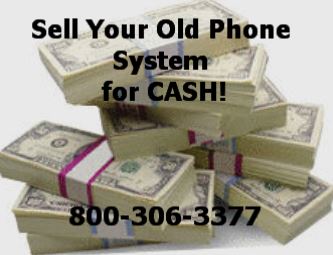 WE BUY Phone Systems!
More details »
Testimonials from our
happy customers »


Dont See What You
Are Looking For?
Click Here »