Polycom IP 6000 without Power Supply
Part # 2200-15600-001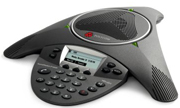 Item #2200-15600-001


IP Conference Phone


Polycom HD Voice for high-fidelity calls at up to 14 kHz - conference calls that sound as natural as being there


Polycom's patented Acoustic Clarity Technology - delivering the best conference phone experience with no compromises


12-foot microphone pickup - 20% greater than previous generations of IP conference phones


Strong, robust SIP software - leveraging the most advanced SIP endpoint software in the industry, with advanced call handing, security, and provisioning features


Robust interoperability - compatible with a broad array of SIP call platforms to maximize voice quality and feature availability while simplifying management and administration


High-resolution display - enables robust call information and multi-language support


Does not include the Power Supply ( Power over Ethernet only)

Polycom IP 6000 without Power Supply
About the Polycom IP 6000 without Powe Supply
Part # 2200-15600-001
The SoundStation IP 6000 is an advanced IP conference phone that delivers superior performance for small to midsize conference rooms. With advanced features, broad SIP interoperability and remarkable voice quality, the SoundStation IP 6000 is a price/performance breakthrough for SIP-enabled IP environments. The SoundStation IP 6000 features Polycom HD Voice technology, boosting productivity and reducing listener fatigue by turning ordinary conference calls into crystal-clear interactive conversations. It delivers high-fidelity audio from 220 Hz to 14 kHz, capturing both the deeper lows and higher frequencies of the human voice for conference calls that sound as natural as being there. For all conference calls, the SoundStation IP 6000 delivers advanced audio performance that far exceeds previous generations of conference phones. From full-duplex technology that eliminates distracting drop-outs to the latest echo cancellation advancements, only Polycom can deliver a conference phone experience with no compromises. Plus, automatic gain control intelligently adjusts the microphone sensitivity based on where participants are seated in the conference room, making the conversations clearer for all participants. It also features technology that resists interference from mobile phones and other wireless devices, delivering a clear communications without distractions.
Click Here For Product Overview (PDF file)
PLEASE NOTE:

The Polycom IP 6000 not a typical conference phone. Customers are responsible to make sure that the parts ordered are compatible. The best way to make sure you are ordering the right Polycom IP 6000 is to turn the conference phone over and look on the bottom for the part number. It should have the following located on the bottom of the conference unit : "Polycom IP 6000 ".

Remember, there is a 20% re-stocking fee which we do not enjoy imposing. So please consult with us regarding the Polycom IP 6000 or any other Polycom conferrence phone if you are unsure of what your are ordering. Our goal is your total satisfaction and lasting business.

We offer a 1 year warranty on all refurbished phones » details
We may conduct business over the Internet, but our operations are founded on service and commitment to customer satisfaction. Craig Communications maintains an inventory full of quality used refurbished phone equipment. We stand behind every phone, system and component with a ONE YEAR WARRANTY!
PROUDLY SERVING CUSTOMERS
FOR OVER 21 YEARS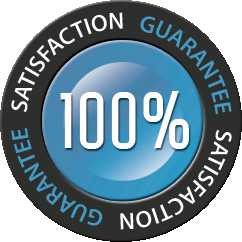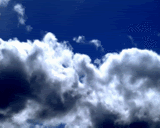 Learn More About
VoIP Phone Hosted Cloud
Solutions for your Business.
More details »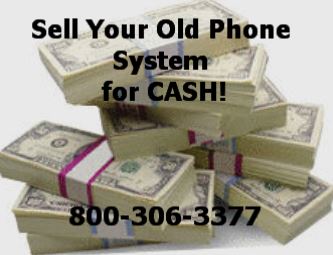 WE BUY Phone Systems!
More details »
Testimonials from our
happy customers »


Dont See What You
Are Looking For?
Click Here »