GN Netcom GN 6210 Bluetooth Wireless Headset GNN-6210-05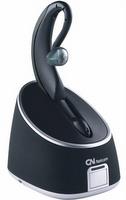 33-Foot wireless range — gives you the freedom to move, multi-task and work smarter!


Talk for up to 8 hours — on just one battery charge!


Lightweight and compact— weighs about an ounce! Easily fits in your pocket or purse.


Unique, behind-the-ear wearing style — includes contoured shape, complete with the patented MiniGel™ eartip to guarantee your comfort even during an extended workday.


Compact, convenient travel charger included — Pug the charger into any AC outlet to recharge your headset battery. Now you can stay charged up and connected wherever you go!


GNLink™ connectivity — so you can be truly wireless — inside or outside the office. You can be hands free working at your computer, talking on your office phone, or driving while talking on your Bluetooth cell phone — making you more efficient!


Bluetooth Adapter (optional) — Convert your non-Bluetooth cell phone via your PCs USB port and the optional Universal 2.5mm Bluetooth Cell Phone Adapter to Bluetooth technology.


VoIP compatibility (optiona) — Optional USB Bluetooth Adapter enables you to make calls on your computer without having to buy a Bluetooth card. Note: Requires a VoIP computer software phone and service (not included).

GN Netcom GN 6210 Bluetooth Wireless Headset GNN-6210-05
About the GN Netcom GN 6210 Bluetooth Wireless Headset GNN-6210-05
The Gn Netcom GN6210 Bluetooth Wireless Headset Lets you roam from your office while still on a call. It features excellent sound quality, clear reception and secure conversations. It can simultaneously link to your office and Bluetooth mobile phone. The GN6210 has a 33-ft. range and up to eight hours talk time. The GN 6210 has a discreet behind-the-ear style with comfortable MiniGe eartip. This bluetooth heaset also features a noise-filtering microphone.
Click here for the GN Netcom GN 6210 bluetooth wireless headset manual
Click here for the GN Netcom GN 6210 bluetooth quick set up guide

PLEASE NOTE:

The GN Netcom GN6210 bluetooth wireless headset works on most telephones. Customers are responsible to make sure that the GN Netcom headset ordered are compatible. The best way to make sure you are ordering the right GN Netcom wireless headset is to call GN Netcom directly at 800-345-8639 and ask for technical support.You will be asked to find the model number of your phone by looking underneath the unit.

Remember, there is a 20% re-stocking fee which we do not enjoy imposing. So please consult with us regarding the GN Netcom GN6210 bluetooth wireless headset or any other GN Netcom headset if you are unsure of what your are ordering. Our goal is your total satisfaction and lasting business.

We offer a 1 year warranty on all refurbished phones » details
We may conduct business over the Internet, but our operations are founded on service and commitment to customer satisfaction. Craig Communications maintains an inventory full of quality used refurbished phone equipment. We stand behind every phone, system and component with a ONE YEAR WARRANTY!
PROUDLY SERVING CUSTOMERS
FOR OVER 21 YEARS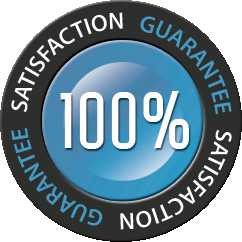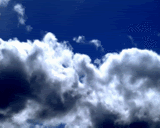 Learn More About
VoIP Phone Hosted Cloud
Solutions for your Business.
More details »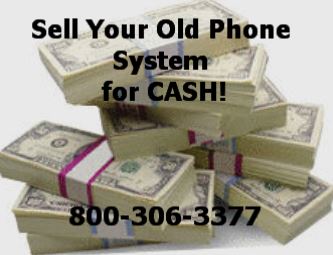 WE BUY Phone Systems!
More details »
Testimonials from our
happy customers »


Dont See What You
Are Looking For?
Click Here »