NEC AspireMail DMS 4 port VoiceMail
0891030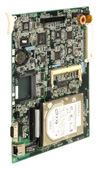 Voice Mailbox Features:


4 port , 1,400 hours NEC Aspiremail


2000 mailboxes


Flash technology


Expandable to 16 ports


Announcement Mailbox


Auto Forward


Auto Help Prompts


Confidential Message


Future Delivery Mailbox


Guest Mailbox


Make Call to Sender


Message Center Mailbox


Message Forwarding


Personalized Mailbox Greeting


Programmable Security Code


Remote or Local Message Notification


Time and Date Stamp


Urgent Message


Automated Attendant Features:


Answer Schedule Tables


Answering Schedule Override


Call Announcing


Call Blocking


Call Park and Page


Call Waiting


Caller ID


Day, Night and Holiday Greetings


Flexible Answering


Individual Trunk Greetings


Multiple Company Greetings


Single-Digit Transfer


Integration Features:


Answering Machine Emulation


Automatic Call Routing to Mailbox


Call Forwarding to Mailbox


Conversation Record


Interactive "Soft" Keys


Leave Message at Busy/DND Extension


Make Call (with Caller ID)


Message Count Display


One-Touch Forwarding


One-Touch Mailbox Access


One-Touch Message Retrieval


Park and Page


Transfer to Mailbox


Voice Mail Overflow


System Features:


Administrator Security Code Control


AMIS Networking


Fax Detection


First Time Tutorial


Multilingual Voice Prompts


Programmable Voice Prompts


Remote Diagnostics


Remote Greetings


Remote Programming


Aspiremail Features brochure

DMS Features:


Desktop Call Management (expandable to 205 licenses)


Call Control Log


Export to Outlook Contact


Make Call to Contact


Desktop Messaging (Initially equipped w/ 25 Seat Licenses)


One Inbox for Voice Mail and email


Double-click to hear Voice Message


SMTP with IMAP4 Synchronization


Will NOT work with the Aspire S system
NEC AspireMail DMS 4 port VoiceMail
0891030
About the NEC AspireMail DMS 4 port VoiceMail 0891030

The NEC AspireMail DMS voicemail is a 4 (expandable to 16) , flash voice mail that can be added to your existing Aspire phone system. If you have 8 ports, it can be expanded to 16.

Click here for a Brochure on the FEATURES of the Aspiremail system
Click here for a Brochure on the NEC Aspire phone system
Click here for a Direct Mail Brochure on the NEC Aspire phone system



PLEASE NOTE:



The NEC AspireMail DMS 4 port voicemail is NOT generic Voice Mail. The NEC AspireMail DMS 4 port voicemail requires a Aspire NEC certified installer to interface this unit with your NEC Aspire Phone system. Customers are responsible to make sure that the parts ordered are compatible. The best way to make sure you are ordering the right NEC AspireMail DMS 4 port voicemail is to turn the module over and look on the side for the part number. It should have the following located on the bottom of the cabinet: "NEC AspireMail 4 port voicemail ".

Remember, there is a 20% re-stocking fee which we do not enjoy imposing. So please consult with us regarding the NEC AspireMail DMS 4 port voicemail or any other Aspire NEC phone system component if you are unsure of what your are ordering. Our goal is your total satisfaction and lasting business.



We offer a 1 year warranty on all refurbished phones » details
We may conduct business over the Internet, but our operations are founded on service and commitment to customer satisfaction. Craig Communications maintains an inventory full of quality used refurbished phone equipment. We stand behind every phone, system and component with a ONE YEAR WARRANTY!
PROUDLY SERVING CUSTOMERS
FOR OVER 21 YEARS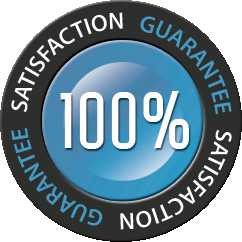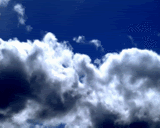 Learn More About
VoIP Phone Hosted Cloud
Solutions for your Business.
More details »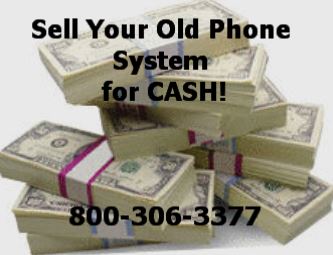 WE BUY Phone Systems!
More details »
Testimonials from our
happy customers »


Dont See What You
Are Looking For?
Click Here »