Aspire Nec 8 Slot KSU without Power Supply
0890000- IP1NA-8KSU-A1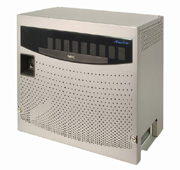 Aspire 8 Slot KSU


Abbreviated Dialing


Directed Call Pickup


Account Codes Directory Dialling


Alarm Distinctive Ringing/Tones/Flash Patterns


Alphanumeric Display Do Not Disturb


Analog Communications Interface (ACI) Door Box


Attendant Call Queing Dual Line Appearance


Automatic Call Distribution (ACD) Dual OPX/2-OPX


Automatic Route Selection E911 Compatibility


Background Music External Alarm Sensors


Barge In Fax Machine Compatibility


Call Coverage Flexible System Numbering


Call Fowarding Forced Trunk Disconnect


Call Forwarding, Fixed Group Call Pickup


Call Forwarding, Off-Premise Group Listen


Call Forwarding with Follow Me Handsfree and Monitor


Call Forwarding/Do Not Disturb Override Handsfree Answerback/Forced


Intercom


Call Pickup Groups Ringing


Call Redirect Headset Operation


Call Timer Hold


Call Waiting / Camp On Hotel/Motel


Callback Hotline


Caller ID Hotline, External


Central Office Calls, Answering In-Depth+


Central Office Calls, Placing Intercom


Class of Service Intercom Abandoned Call Display


Computer Telephony Integration (CTI) ISDN Compatibility


Conference Last Number Redial


Conference, Voice Call/Privacy Release Line Preference


Contunued Dialling Long Conversation Cut-off


Data Communications Loop Keys


Department Calling Meet Me Conference


Department Step Calling Meet Me Paging


Dial Number Preview Meet Me Paging Transfer


Dial Pad Confirmation Tone Memo Dial


Dial Tone Detection Message Waiting


Direct Inward Dialling (DID) Microphone Cut-off


Direct Inward Line (DIL) Multiple Directory No.s / Call Coverage


Direct Inward System Access (DISA) Music on Hold


Direct Station Selection (DSS) Console Name Storing


Networking Reverse Voice Over


Night Service Single Line Analog 500 / 2500 Sets


Off Hook Signalling Single Line Phones - Digital Soft Keys


One-Touch Calling Station Message Detail Recording


Paging, External


T1 Trunking with ANI/DNIS Compatibility


Paging, Internal Tandem Trunking Unsupervised Conf


Paging, Privacy Release TAPI Compatibility


Park Tie Lines


PBX Compatibility Time and Date


Prime Line Selection Toll Restriction


Private Line Toll Restriction, Dial Block


Programmable Function Keys Toll Restriction Override


Pulse to Tone Conversion Traffic Management Report (TMS)


Repeat Redial Transfer


Ring Groups Trunk Group Routing


Ringdown Extension, Internal / External Trunk Groups


Room Monitor Trunk Queing / Camp On


Save Number Dialled Universal Answer


Secretary Call (Buzzer) Voice Mail


Secretary Call Pickup Voice Over


Selectable Display Message Voice Response System (VRS)


Serial Ring Tones Volume Controls


Serial Call Warning Tone For Long Conversation

Aspire Nec 8 Slot KSU without Power Supply
0890000- IP1NA-8KSU-A1
About the Aspire Nec 8 Slot KSU without Power Supply-0890000- IP1NA-8KSU-A1

The Aspire NEC 8 Slot KSU is the system's control center. It houses the Power Supply (not included), has nine PCB slots and provides for connection to trunks and extensions. The first slot in the KSU is dedicated to the NTCPU. The next slot is a universal slot which should be reserved for a Digital Station Card. The remaining seven slots are also universal. They can be used for any combination of Common, Trunk or Station PCBs. The KSU can be floor, wall or rack mounted. You should plug a Digital Station Card into the first universal slot.
The Aspire system allows you to converge your voice and data network and enjoy the many advantages of Voice over Internet Protocol (VoIP) while enjoying the hundreds of features you 've come to expect from traditional digital/analog switching. Aspire lets your organization benefit from the potential cost-saving advantages of IP even if you 're not ready to migrate to 100% IP Telephony immediately. That 's because Aspire gives you a choice: You can deploy traditional circuit-switched technology, VoIP or a combination, all from one system! You have the freedom to adopt VoIP when and where you need it.
The NEC Aspire system also allows you to have "Peer-to-peer "switching which means that the stations participating in a call are connected directly to each other through the IP network. The signals travel through the IP network but do not "go through the switch as they do in traditional telephony. The fact that Aspire can function in and support a hybrid network with traditional digital/analog switching, IP/TDM/IP switching and pure peer-to-peer IP switching means that users can continue to utilize their existing equipment while they begin to phase in IP Telephony and lay the foundation for current and future networks.
Click here for a Brochure on the NEC Aspire phone system
Click here for a Direct Mail Brochure on the NEC Aspire phone system



PLEASE NOTE:



The Aspire NEC 8 Slot KSU is NOT a plug and play phone system. The Aspire NEC 8 Slot KSU requires a Aspire NEC certified installer to program the system. Customers are responsible to make sure that the parts ordered are compatible. The best way to make sure you are ordering the right Aspire NEC 8 Slot KSU is to turn the module over and look on the side for the part number. It should have the following located on the bottom of the cabinet: "Aspire NEC 8 Slot KSU ".

Remember, there is a 20% re-stocking fee which we do not enjoy imposing. So please consult with us regarding the Aspire NEC 8 Slot KSU or any other Aspire NEC phone system component if you are unsure of what your are ordering. Our goal is your total satisfaction and lasting business.



We offer a 1 year warranty on all refurbished phones » details
We may conduct business over the Internet, but our operations are founded on service and commitment to customer satisfaction. Craig Communications maintains an inventory full of quality used refurbished phone equipment. We stand behind every phone, system and component with a ONE YEAR WARRANTY!
PROUDLY SERVING CUSTOMERS
FOR OVER 21 YEARS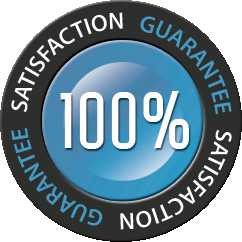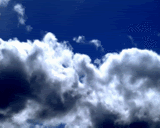 Learn More About
VoIP Phone Hosted Cloud
Solutions for your Business.
More details »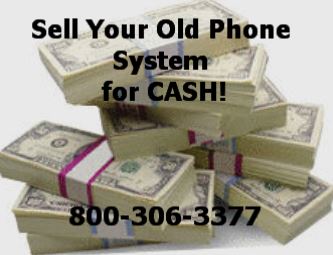 WE BUY Phone Systems!
More details »
Testimonials from our
happy customers »


Dont See What You
Are Looking For?
Click Here »