Avaya Partner PCMCIA Voicemail Card (2x16) rel 3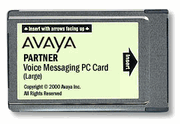 2 Ports / 16 Mailboxes /110 Minutes total storage
Handles up to two calls simultaneously
Provides service for up to 16 subscribers


Automated Attendant Service:
Answers your company's outside calls and transfers them to the destination selected by the caller (i.e. "Press 1 for sales...Press 2 for technical...etc.").


Call Answer Service:
Prompts caller to leave a message or transfer to another extension when the called party does not answer. Release 3.0 also provides Answer Only Mode that a personal greeting to be played with a subsequent disconnect.


Voice Mail Service:
Allows subscribers to listen to messages, delete or save messages, fast forward or rewind while listening to a message, record a personal greeting, change their password, replay messages, skip messages, change mailbox call answer mode


Night Service:
Provides after-hours service in addition to daytime service.


Easy Installation:
Slides easily in one of your PC Card Slots on your Partner ACS Processor.


Compatible with Partner ACS Release 1.1 or higher


Compatible with Partner Endeavor System Release 1.0

Avaya Partner PCMCIA Voicemail Card (2x16) rel 3
About the Avaya Partner PCMCIA Voicemail Card (2x16) rel 3
The Avaya Partner PCMCIA voice mail card Rel 3.0 also known as the Lucent Partner Voice Messaging PC Card is available unused and refurbished. The Avaya Partner PCMCIA voice mail card Rel 3.0 are always proprietary and must be used only with the Avaya Partner voice mail systems . Partner mail is a great solution to fit your needs and budget for a voice mail option. It has some very powerful features to take advantage of. Always have a certified technician install your partner voice mail.

The Lucent Partner Voice Messaging PC card requires a competent technician who is familiar with the Lucent Partner mail expansion cards. Customers are responsible to make sure that parts orders are compatible. The best way to make sure you are ordering the right Partner voice mail part is to check with a technician who knows your system or look on the Avaya Partner component for a model number. It should have the following located on the side of the Avaya Partner component: Lucent Partner Voice Messaging PC Card (2 x 16) Rel 3.0".

PLEASE NOTE:

Remember, there is a 20% re-stocking fee which we do not enjoy imposing. So please consult with us regarding the Avaya Partner voice mail solutions or any other Avaya Partner phone system part if you are unsure of what your are ordering. Our goal is your total satisfaction and lasting business.

We offer a 1 year warranty on all refurbished phones » details
We may conduct business over the Internet, but our operations are founded on service and commitment to customer satisfaction. Craig Communications maintains an inventory full of quality used refurbished phone equipment. We stand behind every phone, system and component with a ONE YEAR WARRANTY!
PROUDLY SERVING CUSTOMERS
FOR OVER 21 YEARS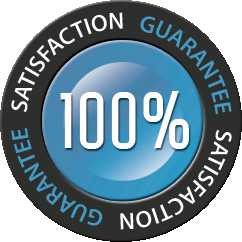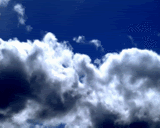 Learn More About
VoIP Phone Hosted Cloud
Solutions for your Business.
More details »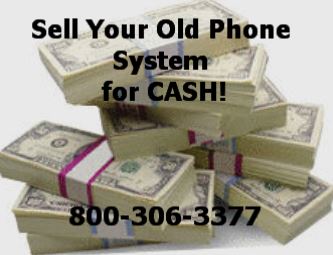 WE BUY Phone Systems!
More details »
Testimonials from our
happy customers »


Dont See What You
Are Looking For?
Click Here »