Star 2 Star Communications


Learn about Star 2 Star in Two Minutes


Call Today!
800-306-3377 The World's Most Reliable Business Communications Solution!
An Inc. 500 Company
Dramatic Savings
Exclusive Features
Reliable Service, 24/7 Monitoring
Several Major Benefits by switching to Star2Star

Don't miss any more calls.


Voice mail with unlimited conference calling.


You can administer the whole system from a web site.


Never worry when there is power outage or your internet goes down. Find out Why!


Free Inter-office calls. All employees can call one another without worrying about the cost of each call.


Transfer incoming calls with ease. Customers do not have to hang up and redial another employee.


Unlimited voice mail for all employees which can be sent to their email every time a voice mail is left.

Call Today!
800-306-3377
COMMITMENT TO QUALITY & SERVICE

Here at Craig Communications we understand that the Cloud-based Business phone system and VoIP phone systems are new to you and plays an important and integral part in the success of your business. That's why we feel very strongly about the Cloud-based Business phone system or Hosted Voip phone systems solutions and their commitment to Customer Service.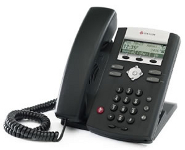 When you decide to go with a Star2Star hosted solution phone system , you are building a relationship with a company committed to quality Cloud-based Business phone system solutions at a great price with first class service. We want to earn your satisfaction and referral business by helping you every step of the way.
Let one of our Cloud Voip phone system experts talk with you today and put your mind at ease by guiding you step by step through the process of switching to a Cloud-based Business phone system solution. Call Us! 800-306-3377


Call Today!
800-306-3377
SELL YOUR USED PHONE SYSTEM EQUIPMENT
When you decide to upgrade and move to a Cloud VoIP Phone System Solution, We will buy your old phone systems for cash!!! Get a Quote for Your Used Office Phones