Sell Used ESI Phones and Equipment for Cash!

Planning to upgrade old business phones to a newer, more advanced make and model, but hate the thought of just throwing away those used ESI Phones from your office?
E-MAIL our purchasing dept.
We Buy ESI Phone systems and old equipment that is sitting around your office and taking up valuable space. Sell us your ESI Phone system.
If you believe that another business would never want your used ESI phones, you'd be wrong!
How Do I Sell Used ESI Phones or Components?
Just email us a detailed list. Selling us your used ESI equipment is simple! Call 800-306-3377 to sell used ESI Phones. Its a very easy prccess. We have been doing buying old phones for over 17 years and have an A+ Better Business Rating.

CLICK HERE TO GET A QUOTE FOR YOUR USED TELEPHONES AND EQUIPMENT.


We buy most major brands of phones. Voicemails, and circuit cards as well. If you are not sure about what we buy, please give us a call. If the question you are asking is how do I sell my used ESI phone system, we would be glad to go over what you have and see if it has any value. Most of the time our old phone does. Most of the older phone equpment is bought and used for parts and pieces. Call us now to sell used ESI Phones.

WE EVEN PAY FOR SHIPPING!!!!!!
Want to Sell Used ESI Phones? Then WATCH THE VIDEO BELOW
Sell Used ESI Phones
Please be specific about the ESI phone equipment your business is selling.
Include: ESI phone model number, color, how many lines and extensions, etc. If you don't know the model number, write down any numbers that you see on the card, module or phone and we will probably be able to decipher what part you have.

Refer to our Telephone System Glossary of Terms and Definitions for help in accurately describing your ESI phone system.
We will give you our best price and walk you through the process for quick payment.
Once you send us your list, our purchasing department will evaluate it and email you a bid. If you agree on our purchasing price, then we send you the proper disclosure form to sell your ESI phone system to Craig Communications.
Craig Communications makes selling ESI telephone systems a very easy process. Our Purchasing agents are very knowledgable on what type of equipment, circuit cards or system you are trying to sell. All we ask is that you get us a detailed list of inventory.

If you have any questions, please E-Mail our purchasing department or fill out This Form. »

You can Click here to E-MAIL our purchasing dept. as well.

Purchasing Department:
purchasing@craigcommunications.net / 800-306-3377 x 2
PLEASE EMAIL A LIST OF EQUIPMENT TO OUR PURCHASING DEPT.
We always prefer e-mails with a detailed inventory list. If you still have questions, please call us at 800-306-3377 extension 2 and ask for Purchasing. But again E-mailing is Always best. So, dont ask "who buys my old ESI phone system?" again. Just call or Email today!
WE CANNOT MAKE AN OFFER BASED ON PICTURES, PLEASE SEND A DETAILED INVENTORY LIST
Some Info about ESI Phones

ESI telephone systems are engineered to help small businesses communicate effectively with their clients. These telephone systems can provide numerous security precautions, productivity options, that include unified messaging and instant messaging, as well as customizable tools that will help any small business market their particular business. This telephone solution offers many different office telephones that will best meet the requirements of any small business, regardless if that small business is in a retail or in a call center. The telephone systems by ESI can easily directly integrate with any computer, which makes it much easier to share, find, or enter, during telephone calls. Unified messaging options are also available with this small business telephone system. This permits users to receive any voice mails directly in their email inbox, which will prevent them from ever missing any important messages again. Users can also access their voice mails as well as their email inbox via their mobile device. Therefore, regardless where that user is they will be aware of whoever is trying to contact them. The ability to instant message is one of the best features that is available from ESI telephone systems. This allows you to easily communicate with other employees. Therefore, help will always be available, should any concerns or questions arise, and those concerns addressed and those questions answered. There is no longer any requirement to place clients on hold which searching for answers with this function. Many small office telephone solutions donít even offer this feature. Business ownerís expectations will be met or exceeded by the features that this office telephone offers. This telephone system offers all of the basic calling features that are required by a basic telephone system. In addition, each voice mail message can be customized and there are several marketing features available, such as the capability to create messages for clients while they are on hold, or to customize the music that they are listening to while they are on hold. ESI telephone system also offers and auto attendant to minimize call transfers and to direct traffic. If one user canít receive a call, or is too busy to receive a call, this telephone system will also automatically. Rather than being sent from one unanswered call to the next, this feature permits the client to locate the interested party. During the holidays or depending of the time of day, the route of these calls can also be changed. Some of the more advanced features that ESI offers include the ability for other to listen into your telephone call using live call recording. A 911 alert button is also available in case of an emergency occurring. The caller ID is another security and safety measure that is available to users. The caller ID information from the previous 25 days is stored in the system. Users will have the ability to know precisely who is calling, particularly if the repetition of these calls seem to becoming obsessive. The ability to work with many different options of telephones is another benefit of EST telephones. Some of the selections available from ESI telephones are DECT, softphones, and IP telephones. These telephones have different designs with many similar features. Business owners can select from a larger selection of phones, which will enable them to select the best kind of telephone to the work that their business does. Although, refurbished ESI telephone equipment is available on numerous websites on the Internet with various warranties, all of the new ESI telephone equipment is available with a five year warranty. In addition, there are also many different support resources available online from ESI, such as customer testimonials, a company blog, and some video tutorials. Although ESI doesnít offer live support, their friendly and knowledgeable representatives are available via telephone and email. Having an ESI business telephone system allows business owners to select from among many different highly convenient and attractive telephones. For small businesses, ESI offers a high quality, cost effective telephone system. Small business owners will be able to maintain high quality communications with their clients, while increasing the productivity id their employees and market their business with this small telephone solution. This office telephone system also offers all of the basic requirements of a telephone system in addition to an extensive feature set. Small business owners can take advantage of the ability of ESI to help them improve the communication system of their business. All desktop models, regardless if it is the 24 key feature telephone, the 48 key feature telephone, the ESI 40 business telephone, or the ESI 60 business telephone has a sealed membrane underneath the keys, which makes it literally spill proof. In addition, the multiple angled position and sturdy base permits the telephone to fit on any counter space or desk so that users can easily see the status of the keys and the display. In addition, the ESI desktop telephone can be mounted on a wall.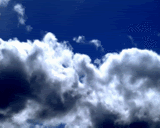 Learn More About
VoIP Phone Hosted Cloud
Solutions for your Business.
More details »
Search for Phone
System Equipment
Make & Models Below: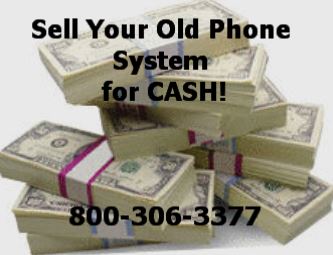 WE BUY Phone Systems!
More details »
Testimonials from our
happy customers »


Dont See What You
Are Looking For?
Click Here »