Sell Used IP Phones and Equipment for Cash!

Planning to upgrade old business phones to a newer, more advanced make and model, but hate the thought of just throwing away those used IP Phones from your office?
E-MAIL our purchasing dept.
We Buy IP Phone systems and old equipment that is sitting around your office and taking up valuable space. Sell us your IP Phone system.
If you believe that another business would never want your used IP phones, you'd be wrong!
How Do I Sell Used IP Phones or Components?
Just email us a detailed list. Selling us your used IP equipment is simple! Call 800-306-3377 to sell used IP Phones. Its a very easy prccess. We have been doing buying old phones for over 17 years and have an A+ Better Business Rating.

CLICK HERE TO GET A QUOTE FOR YOUR USED TELEPHONES AND EQUIPMENT.


We buy most major brands of phones. Voicemails, and circuit cards as well. If you are not sure about what we buy, please give us a call. If the question you are asking is how do I sell my used IP phone system, we would be glad to go over what you have and see if it has any value. Most of the time our old phone does. Most of the older phone equpment is bought and used for parts and pieces. Call us now to sell used IP Phones.

WE EVEN PAY FOR SHIPPING!!!!!!
Want to Sell Used IP Phones? Then WATCH THE VIDEO BELOW
Sell Used IP Phones
Please be specific about the IP phone equipment your business is selling.
Include: IP phone model number, color, how many lines and extensions, etc. If you don't know the model number, write down any numbers that you see on the card, module or phone and we will probably be able to decipher what part you have.

Refer to our Telephone System Glossary of Terms and Definitions for help in accurately describing your IP phone system.
We will give you our best price and walk you through the process for quick payment.
Once you send us your list, our purchasing department will evaluate it and email you a bid. If you agree on our purchasing price, then we send you the proper disclosure form to sell your IP phone system to Craig Communications.
Craig Communications makes selling IP telephone systems a very easy process. Our Purchasing agents are very knowledgable on what type of equipment, circuit cards or system you are trying to sell. All we ask is that you get us a detailed list of inventory.

If you have any questions, please E-Mail our purchasing department or fill out This Form. »

You can Click here to E-MAIL our purchasing dept. as well.

Purchasing Department:
purchasing@craigcommunications.net / 800-306-3377 x 2
PLEASE EMAIL A LIST OF EQUIPMENT TO OUR PURCHASING DEPT.
We always prefer e-mails with a detailed inventory list. If you still have questions, please call us at 800-306-3377 extension 2 and ask for Purchasing. But again E-mailing is Always best. So, dont ask "who buys my old IP phone system?" again. Just call or Email today!
WE CANNOT MAKE AN OFFER BASED ON PICTURES, PLEASE SEND A DETAILED INVENTORY LIST
Some Info about IP Phones

The IP phone system is required in order to implement an IP phone system in a business. IP telephone are also known as softphones, SIP telephones, or VoIP phones. These are simply some of the different names for a software/device client that is better known as VoIP (Voice over Internet Protocol) technology, which engineered to support transmitting voice over your local LAN (Local Area Network) or the Internet. There are many kinds of IP phones. The 3CX phone system is most commonly used to support the most popular IP telephones. There are several reasons that this system is so great. In the first place, you can reduce the expense of making telephone calls because you donít have to use the phone network of your telephone service provider to make telephone calls. In addition, you are also enjoying many technical benefits by using IP technology for your telephone. It is the SIP protocol that makes all of this work. It is a standard that is widely used by VoIP telephone, VoIP telephone systems, and ISPs all over the world. This help all devices communicate with each other and makes expensive proprietary telephones obsolete. Usually, IP telephone systems are constructed on embedded or standard PC hardware that is more powerful and cost effective than the hardware used by the conventional telephone manufacturers. Also, IP telephone systems arenít limited to a particular number of physical telephone ports. This means that there is no reason to replace your telephone system when your business expands. The closet LAN Port is where users of a VoIP telephone system plug in their IP telephone into. The IP telephone will then automatically register with the VoIP telephone system. The IP telephone always precisely in the same manner and keeps its number, regardless where you plug it in or is located on a tropical island, in the office next door, or on your desk. Business owners can take full advantage of data and converged voice networks while maintaining the user friendliness and convenience that is expected from a business telephone. Most IP telephone will help to meet the needs of users all throughout the business, which will improve productivity of the business. Most websites on the Internet offer an innovative suite of IP telephones that will enhance the experience of the end user. IP telephones also offer to extend advanced unified communications capabilities for mobile workers. Support for information services, such as XML (Extensible Markup Language) used to capabilities to extend IP telephones and IP telephone systems are usually available color LCD (Liquid Crystal Display), including dynamic soft keys for call functions and features. The ability to customize XML based services to allow users to access many different forms of information, that include website content, employee directories, and stock quotes. Most IP telephone providers can provide a selection of endpoints and communication solutions that will provide the best possible user experience by optimizing the way that users communicate in the work environment, which will increase workplace productivity. This IP telephone provider will provide the customer the opportunity to select the device that is best suited to meet their requirements, regardless if the customer communicates with PCs, laptops, tablets, smartphones, or with desk phones. Even some of the more simple IP telephones, incorporate the latest user feedback, which provide their customers the advantage of feature rich business telephones that offer new enhanced usability and functionality. Many IP telephone providers also offer applications that will allow customers to enhance the features of their IP telephone. Some of these enhanced features include instant messaging to mobile devices, location aware presence, and voice. This is all done securely and allows users to use their tablet or smartphone as their main communications device. The application engine will interface with the primary features of the IP telephone and can provide additional features such as social media notifications, business process automations, CRM integrations, call center applications, weather alerts, and emergency notifications. The customer who want to add a cloud solution, install a new telephone system, or add to their current premises solution, are usually the one who take full advantage of IP telephone systems. The IP telephone systems providers offer a flexible platform for growth by offering some of the most cutting edge IP telephone systems that have the ability to be used on a cloud later. The IP telephone systems are oftentimes available in a complete line of IP desktop telephones, which are engineered to make voice communications productive and effective. This line of desktop telephone systems usually features the highest quality, most interoperable, best sounding, and most comprehensive IP telephone solutions for all sizes of enterprises and businesses. The benefits of an IP phone system include broad interoperability, outstanding sound quality that will produce audio communications that are lifelike, and expandable and intuitive business class desk telephones that are easy to manage and provision.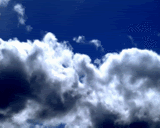 Learn More About
VoIP Phone Hosted Cloud
Solutions for your Business.
More details »
Search for Phone
System Equipment
Make & Models Below: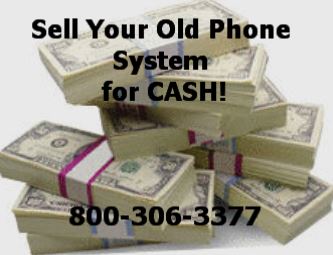 WE BUY Phone Systems!
More details »
Testimonials from our
happy customers »


Dont See What You
Are Looking For?
Click Here »