Sell Used NEC Phones and Equipment for Cash!

Planning to upgrade old business phones to a newer, more advanced make and model, but hate the thought of just throwing away those used NEC Phones from your office?
E-MAIL our purchasing dept.
We Buy NEC Phone systems and old equipment that is sitting around your office and taking up valuable space. Sell us your NEC Phone system.
If you believe that another business would never want your used NEC phones, you'd be wrong!
How Do I Sell Used NEC Phones or Components?
Just email us a detailed list. Selling us your used NEC equipment is simple! Call 800-306-3377 to sell used NEC Phones. Its a very easy prccess. We have been doing buying old phones for over 17 years and have an A+ Better Business Rating.

CLICK HERE TO GET A QUOTE FOR YOUR USED TELEPHONES AND EQUIPMENT.


We buy most major brands of phones. Voicemails, and circuit cards as well. If you are not sure about what we buy, please give us a call. If the question you are asking is how do I sell my used NEC phone system, we would be glad to go over what you have and see if it has any value. Most of the time our old phone does. Most of the older phone equpment is bought and used for parts and pieces. Call us now to sell used NEC Phones.

WE EVEN PAY FOR SHIPPING!!!!!!
Want to Sell Used NEC Phones? Then WATCH THE VIDEO BELOW
Sell Used NEC Phones
Please be specific about the NEC phone equipment your business is selling.
Include: NEC phone model number, color, how many lines and extensions, etc. If you don't know the model number, write down any numbers that you see on the card, module or phone and we will probably be able to decipher what part you have.

Refer to our Telephone System Glossary of Terms and Definitions for help in accurately describing your NEC phone system.
We will give you our best price and walk you through the process for quick payment.
Once you send us your list, our purchasing department will evaluate it and email you a bid. If you agree on our purchasing price, then we send you the proper disclosure form to sell your NEC phone system to Craig Communications.
Craig Communications makes selling NEC telephone systems a very easy process. Our Purchasing agents are very knowledgable on what type of equipment, circuit cards or system you are trying to sell. All we ask is that you get us a detailed list of inventory.

If you have any questions, please E-Mail our purchasing department or fill out This Form. »

You can Click here to E-MAIL our purchasing dept. as well.

Purchasing Department:
purchasing@craigcommunications.net / 800-306-3377 x 2
PLEASE EMAIL A LIST OF EQUIPMENT TO OUR PURCHASING DEPT.
We always prefer e-mails with a detailed inventory list. If you still have questions, please call us at 800-306-3377 extension 2 and ask for Purchasing. But again E-mailing is Always best. So, dont ask "who buys my old NEC phone system?" again. Just call or Email today!
WE CANNOT MAKE AN OFFER BASED ON PICTURES, PLEASE SEND A DETAILED INVENTORY LIST
Some Info about NEC Phones

Businesses can benefit from increased productivity with the complete line of applications and telephone services offered by NEC. Their Univerge family of softphones, in building wireless telephone systems, and desktop telephones help workers dependably and rapidly reliably access individuals, information, and tools at anytime and anywhere. The numerous advanced features and customizable options that are available on NEC telephones offer increased flexibility in operational functions including the way communications are handled to businesses. While integrating the most modern innovations in communications, the desktop IP terminal by NEC can provide all of the features of conventional telephones. Since they are provided directly to the terminal on each desktop, advanced IP telephone applications are easily accessed. Their modular design and XML open interface support also offers easy customization and scalability to meet the specific requirements of each employee. These days, small and medium sized businesses have a difficult time remaining competitive in the demanding and fast paced business environment. The capability to rapidly respond to their customers and to changes in the marketplace is one advantage that smaller businesses have. However, any growing business must have a telephone system that will expand with the business. The data/voice platform that you choose today will help to determine how successful your business will be in the future. A telephone system that will grow with any expanding business is an absolute must in order for that business to remain successful. The most cost effective method to accommodate expansion is a building block approach. In order to keep the telephone system affordable, it is usually necessary to only purchase what is required today. There was a time when data communications and computers were only used by large businesses. These days, in numerous small businesses, the computer is an indispensable business fixture and tool. Frequently, small businesses have to be willing to explore new techniques in order to save money and time and drive technology in order to meet and beat their competition. The architecture of their phone system has to permit enhancements in the future. In skin and modularity applications are both required for future applications. A SMB (Small to Medium Business) communications system needs to be a complete communication platform for the small business. This system might be a server based all in one PBX system or key phone system. Total evaluation of your future direction and business objectives are required when choosing a specific telephone system. Call centers, voice mail, VoIP (Voice over IP), data, and voice are only some of the things that have to be considered when choosing an SMB communications system. Small businesses donít have a telecom department or the luxury of time in order to support their telephone systems. Businesses canít simply turn of their telephone systems for changes, moves, or additions because they have to be self-sufficient. A phone system has to permit online maintenance and changes also has to get applications running without interruption to the business. An interface card that contains the in skin application (in-skin) is inherently more convenient than external equipment. In skin module applications that were engineered to work specifically with their phone system, permit businesses to increase the functionality as it is required. Some examples of in skin module applications include VoIP and Conference Bridge, automatic call distribution, and Voice Mail. It is important to understand that and SMB system will not be used if it is difficult to use. The ease of use determines the popularity of features. Although the phone system will be used every day, frequently, the brains of the system are hidden away. Usually, the successful deployment of the telephone system applications depends on how aesthetically pleasing and ergonomically designed the phone system is. For example, a large LCD that is adjustable is useful for displaying important telephone system information in addition to displaying information regarding caller ID. Without the need to refer to a userís guide, soft keys guide users through the features of the telephone system. Flexibility in a phone system is very important because the requirement of businesses are constantly changing. The operation of the phone system should never dictate the way that a business operates. The key to success is matching the unique business application to the phone system. NEC phone users have numerous benefits available to them. Users will have easy access to key information and will be able to effortlessly remain up to date. They will be able to remain in touch with customers and associates with DECT wireless handsets from anywhere on site. The system application and features will make management easier and simplify administration. Using uMobility of Mobile Extension, users can remain reachable while traveling and have their office number attached to them at all times. The conferencing function offers convenient options for meetings enabling the ability to reach critical business decisions quicker. Even the budget of a small business can afford these powerful communications because they are less expensive than most other telephone systems. These telephones are easy to use and offer a sophisticated solution to increasing productivity. From your remote office or home, you will still have excellent office functionality and capabilities. These telephone systems are tailored to your requirements, are a great value for the money, and will future proof your business. You customer service will be improved because this solution allows you to be more responsive to the requirements of your customers, while effortlessly improving the experience of your customer with your business.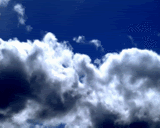 Learn More About
VoIP Phone Hosted Cloud
Solutions for your Business.
More details »
Search for Phone
System Equipment
Make & Models Below: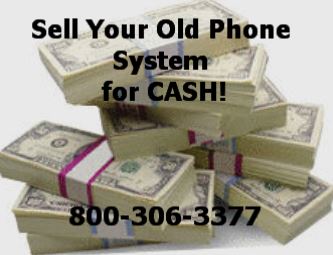 WE BUY Phone Systems!
More details »
Testimonials from our
happy customers »


Dont See What You
Are Looking For?
Click Here »