Sell Used NEC SV8100 Phones and Equipment for Cash!

Sell Old NEC SV8100 Phone systems. DO NOT DELAY! EMAIL A LIST OVER TODAY!
Planning to upgrade old business phones to a newer, more advanced make and model, but hate the thought of just throwing away those used NEC SV8100 Phones from your office?
E-MAIL our purchasing dept.
We Buy NEC SV8100 Phone systems and old equipment that is sitting around your office and taking up valuable space. Sell us your NEC SV8100 Phone system.
If you believe that another business would never want your used NEC phones, you'd be wrong!
How Do I Sell Used NEC SV8100 Phones or Components?
Just email us a detailed list. Selling us your used NEC equipment is simple! Call 800-306-3377 to sell used NEC SV8100 Phones. Its a very easy prccess. We have been doing buying old phones for over 17 years and have an A+ Better Business Rating.

CLICK HERE TO GET A QUOTE FOR YOUR USED TELEPHONES AND EQUIPMENT.


We buy most major brands of phones. Voicemails, and circuit cards as well. If you are not sure about what we buy, please give us a call. If the question you are asking is how do I sell my used NEC phone system, we would be glad to go over what you have and see if it has any value. Most of the time our old phone does. Most of the older phone equpment is bought and used for parts and pieces. Call us now to sell used NEC SV8100 Phones.

WE EVEN PAY FOR SHIPPING!!!!!!
Want to Sell Used NEC SV8100 Phones? Then WATCH THE VIDEO BELOW
Sell Used NEC SV8100 Phones
Please be specific about the NEC phone equipment your business is selling.
Include: NEC phone model number, color, how many lines and extensions, etc. If you don't know the model number, write down any numbers that you see on the card, module or phone and we will probably be able to decipher what part you have.

Refer to our Telephone System Glossary of Terms and Definitions for help in accurately describing your NEC phone system.
We will give you our best price and walk you through the process for quick payment.
Once you send us your list, our purchasing department will evaluate it and email you a bid. If you agree on our purchasing price, then we send you the proper disclosure form to sell your NEC phone system to Craig Communications.
Craig Communications makes selling NEC telephone systems a very easy process. Our Purchasing agents are very knowledgable on what type of equipment, circuit cards or system you are trying to sell. All we ask is that you get us a detailed list of inventory.

If you have any questions, please E-Mail our purchasing department or fill out This Form. »

You can Click here to E-MAIL our purchasing dept. as well.

Purchasing Department:
purchasing@craigcommunications.net / 800-306-3377 x 2
PLEASE EMAIL A LIST OF EQUIPMENT TO OUR PURCHASING DEPT.
We always prefer e-mails with a detailed inventory list. If you still have questions, please call us at 800-306-3377 extension 2 and ask for Purchasing. But again E-mailing is Always best. So, dont ask "who buys my old NEC phone system?" again. Just call or Email today!
WE CANNOT MAKE AN OFFER BASED ON PICTURES, PLEASE SEND A DETAILED INVENTORY LIST
Some Info about NEC SV8100 Phones

The SV8100 is a communication server that offers unique solutions for medium and small sized businesses with as many as 500 users. The expandability means that this system can work at many different levels from an actual advanced unified communications platform to a technically superb telephone system. The SV8100 Communications Server can provide a full featured communications solution that is dependable and scalable that will meet the demanding requirements of an expanding business. A single SV8100 telephone system will support the deployment of any combination of conventional and IP circuit switched technology or a pure IP solution. The SV8100 can provide easy and quick changes, moves, or additions of the SV8100 telephones, as well as centralized management of platforms, data systems, and telephones. It will be ready to go by simply plugging any telephone into any jack wherever. The SV8100 allows your customers and employees to reach the correct resources with only one telephone call, which will permit you to streamline business processes. The NEC Univerge SV8100 Features Include: * Mobile extensions at no additional cost * Embedded applications, such as voice mail * Aggressive pricing * Modular architecture for economical scalability * Unique Bluetooth handset * Unique net link survivability between branches * Unique interchangeable handset design These days, businesses are demanding seamless and efficient communication systems in order to allow rapid customer responsiveness and decision making. The Univerge 360 by NEC is one approach to help medium and small sized businesses succeed at this accelerated level by locating in the middle of their communication systems. An integral part of this initiative is the Univerge SV8100 communications server. For medium and small sized businesses who want to compete and expand their business over time, the Univerge SV8100 communications server is their best option. This solution is rich with features and robust, completely scalable, and is expandable to meet your communications requirements both in the future and today. The SV8100 supports wireless or wired video, IP, and TDM and is engineered to be both scalable and versatile for your expanding business requirements. It also offers a complete range of high powered features as well as three onboard applications that can be transparently shared between remote locations or branches. By utilizing this feature to communicate seamlessly in real time, locations, departments, and individuals can work more efficiently. For those medium and small sized businesses that want to enjoy a competitive edge over their customers, the NEC SV8100 telephone system is their best option. This telephone system offers an intuitive touchscreen display that is beautiful in both function and form. The NEC SV8100 telephone system is a scalable platform that is rich in features and robust that can expand on order to meet your business requirements both in the future and now. For those medium and small sized businesses who want to improve responsiveness to their customers, increase the productivity of their employees, and facilitate faster decision making, the SV8100 telephone system is the ideal solution. This telephone system provides outstanding dependability, flexibility, efficiency, and performance, and where it's required itís the key to expansion as well as survival in the information driven business environment of today. The Unified Infrastructure is the foundation of the Univerge 360. The key element of this foundation is the Univerge SV8100 communications server, which is best option for businesses that want to compete and grow over time. This solution is robust and rich with features and is completely scalable and is expandable to meet your communications requirements both in the future and today. Businesses are expected by their customers to conduct their business easily and rapidly. Customer donít have any tolerance for lost messages, incorrect call routing, or long periods of holding calls. The InMail Solution offer by the Univerge VM8000 is great for those businesses that want to increase customer satisfaction by making sure that all callers get the information and the people that they require without prohibitive dropped calls or hold times. As a part of approach by NEC to integrate communications into the business environment, the VM8000 InMail system will automate your communications by providing digitally integrated communications, automated attendant features, and voice messaging capabilities. The Univerge SV8100 commutations server has an embedded solution that can help meet the communications requirements for your business both currently as well as in the future. The Univerge UM8000 Mail solution is a unified, in skin messaging system that will provide all of the features that you have come to expect from NEC, who is the leader in voice messaging products, as well as scalable port capacity, and abundant message storage. This solution that is engineered especially for the SV8000 series communications servers can be connected to the Univerge 360 by NEC, which will unify business communications by integrating email, fax, and voice messages into one inbox while providing a lower operating cost, a smaller footprint, and more dependability than other telephone systems. The in skin Unified Messaging for the Univerge SV8000 series communication servers offers storage of more than 500 hours of messages. The UM8000 Mail solution can provide businesses with numerous amazing features, including the addition of as many as four optional fax ports and scalability from between two and 16 ports. The UCB (UC for Business) by NEC will helps your business avoid the problems with successful interactions. With UCB, you can take a unified approach to all the different ways that your business communicates, regardless if that is by your website, mobile device, fax, email, telephone, computer desktop either internally or externally. UCB supports and exemplifies the conviction by NEC that the role of an employee needs to define the technology used to communicate. Information is converted into knowledge by tailoring communications to the role, which allows employees to make quicker informed decisions. Therefore, businesses become more productive, responsive, and efficient. †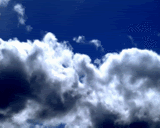 Learn More About
VoIP Phone Hosted Cloud
Solutions for your Business.
More details »
Search for Phone
System Equipment
Make & Models Below: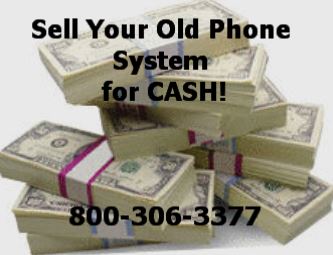 WE BUY Phone Systems!
More details »
Testimonials from our
happy customers »


Dont See What You
Are Looking For?
Click Here »