Sell Used Norstar Phones and Equipment for Cash!

Planning to upgrade old business phones to a newer, more advanced make and model, but hate the thought of just throwing away those used Norstar Phones from your office?
E-MAIL our purchasing dept.
We Buy Norstar Phone systems and old equipment that is sitting around your office and taking up valuable space. Sell us your Norstar Phone system.
If you believe that another business would never want your used Norstar phones, you'd be wrong!
How Do I Sell Used Norstar Phones or Components?
Just email us a detailed list. Selling us your used Norstar equipment is simple! Call 800-306-3377 to sell used Norstar Phones. Its a very easy prccess. We have been doing buying old phones for over 17 years and have an A+ Better Business Rating.

CLICK HERE TO GET A QUOTE FOR YOUR USED TELEPHONES AND EQUIPMENT.


We buy most major brands of phones. Voicemails, and circuit cards as well. If you are not sure about what we buy, please give us a call. If the question you are asking is how do I sell my used Norstar phone system, we would be glad to go over what you have and see if it has any value. Most of the time our old phone does. Most of the older phone equpment is bought and used for parts and pieces. Call us now to sell used Norstar Phones.

WE EVEN PAY FOR SHIPPING!!!!!!
Want to Sell Used Norstar Phones? Then WATCH THE VIDEO BELOW
Sell Used Norstar Phones
Please be specific about the Norstar phone equipment your business is selling.
Include: Norstar phone model number, color, how many lines and extensions, etc. If you don't know the model number, write down any numbers that you see on the card, module or phone and we will probably be able to decipher what part you have.

Refer to our Telephone System Glossary of Terms and Definitions for help in accurately describing your Norstar phone system.
We will give you our best price and walk you through the process for quick payment.
Once you send us your list, our purchasing department will evaluate it and email you a bid. If you agree on our purchasing price, then we send you the proper disclosure form to sell your Norstar phone system to Craig Communications.
Craig Communications makes selling Norstar telephone systems a very easy process. Our Purchasing agents are very knowledgable on what type of equipment, circuit cards or system you are trying to sell. All we ask is that you get us a detailed list of inventory.

If you have any questions, please E-Mail our purchasing department or fill out This Form. »

You can Click here to E-MAIL our purchasing dept. as well.

Purchasing Department:
purchasing@craigcommunications.net / 800-306-3377 x 2
PLEASE EMAIL A LIST OF EQUIPMENT TO OUR PURCHASING DEPT.
We always prefer e-mails with a detailed inventory list. If you still have questions, please call us at 800-306-3377 extension 2 and ask for Purchasing. But again E-mailing is Always best. So, dont ask "who buys my old Norstar phone system?" again. Just call or Email today!
WE CANNOT MAKE AN OFFER BASED ON PICTURES, PLEASE SEND A DETAILED INVENTORY LIST
Some Info about Norstar Phones

There are numerous websites on the Internet that offer Nortel telephones for sale, including the Nortel M7310 telephone ate very inexpensive prices. Northern Telecom is the brand for Nortel. There are many of the Nortel telephones that have different logos silk screened on the top of the telephones. These logos might say Nortel Networks, Bellsouth, Norstar, and Nortel Meridian. The model number is the primary thing that you should verify on the bottom of the telephone. For instance, on the bottom of the telephone, the Nortel M7310 will also say NT8B20 and the Nortel Networks T7316e will also say NT8B27.   You can't use a Nortel M7310 on the same system as you would use the M2616 LCD phone and the opposite is also true. If you have a Nortel CICS or MICS you can use either the Nortel T76316 or the Meridian M7324, but if you have the Nortel 616 or the Nortel 824 telephone system, in order to use the Nortel T7316e telephone you must confirm you have DR5 software because they were designed for the Nortel M7208, Nortel M&324, and the Nortel M7310 telephones and the lower release software won't support the Nortel T7316e/T7316 telephones.  With an LCD (Liquid Crystal Display) on every Norstar telephone, Norstar telephones are some of the easiest to use. The LCD guides the user through the use of every application and function. Norstar telephones can provide many different telephones to fit the requirements of business, from conference to the front desk and anywhere else in between. In addition, every Norstar telephone is available with a long list of standard features. The simply engineered and sleek Norstar T7100 provides the Norstar and Business Communications Manager, which offers the dependability to low-traffic areas that include break rooms, the reception room, office kitchens, and lobbies. Although the one Norstar is easy to use, it is also a very functional phone set that offers a 15 character LCD window and a programmable memory button. The Norstar T7208 is uniquely suited for high external and lower internal calling volumes. It will also support often use features as well as many as eight lines. This multiline Norstar phone can provide a headset jack, a 16 character LCD window, and eight memory buttons. The Norstar T7208 telephone solution is cost effective for users who only require autodial numbers or a few programmable features. This telephone well-suited for workstation sand reception areas moderate call activity and volume. It is also useful in areas that have shared phones that include repair centers, retail departments, and manufacturing factories. One highly featured Norstar digital phone is the Norstar T7316 phone that offers capabilities that position this model for various different user groups, such as executive professionals and managers. This one line Norstar telephone provides reliable functionality to areas or users that have low usage needs, such as break rooms and lobbies. The M7100 Norstar telephone delivers a feature button and a single programmable memory button. This is in addition to the 16 character by single line LCD Window. This Norstar telephone system works with DR5 software and greater. This basic Norstar telephone is great for users who only require access to simply a few lines. The telephone offers autodial numbers and programmable features. The Norstar M7208 telephone is well-suited for locations that have shared phones, such as repair centers, retail departments, and manufacturing facilities. The Norstar M7208 telephone offers eight programmable buttons, provides as many as six lines, and a 16 character by a single line LCD Window. This telephone works with all Meridian Norstar business telephone systems. The full featured Norstar M7310 telephone is engineered for users that have more extensive call handling and calling needs. This telephone features 12 dual function memory buttons that offer rapid access to 24 additional often used autodial numbers or other features in addition to ten programmable buttons. The Norstar M7310 telephone also provides soft keys, and a 16 character by two line LCD Window. This telephone works with all Norstar business telephone systems and is extremely easy to use. This expandable and expanded Norstar M7324 telephone is engineered to handle feature requirements and heavy call volume. The Norstar telephone offers soft keys a 16 character by two line LCD window, autodial numbers, and 24 programmable buttons for other features and lines. This telephone is great for centralized call positions, such as receptionists, and secretaries. This telephone will works with all other Norstar telephone systems. The KLM (Key Lamp Module), is an additional unit that offers 48 buttons. This attaches to the Norstar M7324 telephone and permits adding BLF features or 48 additional lines. Norstar Business Series Terminal T7406 is a multiline, full featured phone for businesses that can take advantage of a workplace mobility solution. The Norstar Door telephone is available with stainless steel or brass faceplates. As many as four Door telephones can be added to your Norstar telephone system. The BLF (Busy Lamp Field) is another additional unit for the Norstar M7310 telephone that permits the user to determine which Norstar phone sets within the system are in use.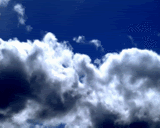 Learn More About
VoIP Phone Hosted Cloud
Solutions for your Business.
More details »
Search for Phone
System Equipment
Make & Models Below: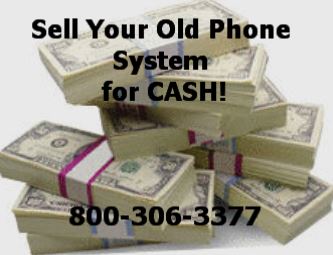 WE BUY Phone Systems!
More details »
Testimonials from our
happy customers »


Dont See What You
Are Looking For?
Click Here »