Sell Used Nortel T7316e Phones and Equipment for Cash!

Sell Old Nortel T7316e Phone systems. DO NOT DELAY! EMAIL A LIST OVER TODAY!
Planning to upgrade old business phones to a newer, more advanced make and model, but hate the thought of just throwing away those used Nortel T7316e Phones from your office?
E-MAIL our purchasing dept.
We Buy Nortel T7316e Phone systems and old equipment that is sitting around your office and taking up valuable space. Sell us your Nortel T7316e Phone system.
If you believe that another business would never want your used Nortel phones, you'd be wrong!
How Do I Sell Used Nortel T7316e Phones or Components?
Just email us a detailed list. Selling us your used Nortel equipment is simple! Call 800-306-3377 to sell used Nortel T7316e Phones. Its a very easy prccess. We have been doing buying old phones for over 17 years and have an A+ Better Business Rating.

CLICK HERE TO GET A QUOTE FOR YOUR USED TELEPHONES AND EQUIPMENT.


We buy most major brands of phones. Voicemails, and circuit cards as well. If you are not sure about what we buy, please give us a call. If the question you are asking is how do I sell my used Nortel phone system, we would be glad to go over what you have and see if it has any value. Most of the time our old phone does. Most of the older phone equpment is bought and used for parts and pieces. Call us now to sell used Nortel T7316e Phones.

WE EVEN PAY FOR SHIPPING!!!!!!
Want to Sell Used Nortel T7316e Phones? Then WATCH THE VIDEO BELOW
Sell Used Nortel T7316e Phones
Please be specific about the Nortel phone equipment your business is selling.
Include: Nortel phone model number, color, how many lines and extensions, etc. If you don't know the model number, write down any numbers that you see on the card, module or phone and we will probably be able to decipher what part you have.

Refer to our Telephone System Glossary of Terms and Definitions for help in accurately describing your Nortel phone system.
We will give you our best price and walk you through the process for quick payment.
Once you send us your list, our purchasing department will evaluate it and email you a bid. If you agree on our purchasing price, then we send you the proper disclosure form to sell your Nortel phone system to Craig Communications.
Craig Communications makes selling Nortel telephone systems a very easy process. Our Purchasing agents are very knowledgable on what type of equipment, circuit cards or system you are trying to sell. All we ask is that you get us a detailed list of inventory.

If you have any questions, please E-Mail our purchasing department or fill out This Form. »

You can Click here to E-MAIL our purchasing dept. as well.

Purchasing Department:
purchasing@craigcommunications.net / 800-306-3377 x 2
PLEASE EMAIL A LIST OF EQUIPMENT TO OUR PURCHASING DEPT.
We always prefer e-mails with a detailed inventory list. If you still have questions, please call us at 800-306-3377 extension 2 and ask for Purchasing. But again E-mailing is Always best. So, dont ask "who buys my old Nortel phone system?" again. Just call or Email today!
WE CANNOT MAKE AN OFFER BASED ON PICTURES, PLEASE SEND A DETAILED INVENTORY LIST
Some Info about Nortel T7316e Phones

The Nortel Networks T7316e business telephone will display caller ID, if your system has caller ID on it and can support as many as ten incoming lines. There is a flip up display on the Nortel T7316e telephone, which, by reversing the stand on the back of the telephone can be wall mounted. Some of the features of the Nortel T7216E telephone include: * Compatible with the Business Communications Manager System and Norstar * Built-in headset jack * With R6.1 or greater software the T7316e telephone is compatible with the KIM (Key Indicator Module) * Offers a tilt display that has an integrated visual message/ring waiting indicator * Offers a 16 character per line by two line LCD window with three soft keys * In addition to an integrated busy lamp field, offers 24 programmable memory buttons, or 16 with the LCD indicator * Has as many as ten lines * Nortel phone is available with new handset cord, new line cord, new headset jack, and new handset, stand * Telephone system is refurbished * Available in charcoal * Tilt LCD display telephone * Speakerphone * In addition to an integrated busy lamp field, offer 24 programmable memory buttons, or 16 with and LCD indicator † * Supports as many as ten incoming lines * Without software revision DR5 or greater, wonít work on a 824 or 616 telephone system * Wonít work on a Nortel 308 telephone system * The model number of the Nortel T7316e isNT8B27 * Manufacturersí Part # is NT8B27 This telephone is also called Norstar T7316e phone. The Nortel T7316e telephone is a business phone that has to be connected to a Nortel telephone system. The Norstar T7316e telephone may be added onto with a KLM, which will help the user determine who is on which line. The e in Nortel T7316e stands for expansion, because it has the special connection to connect primary telephone to the KLM. When the Nortel T7216e telephone is added to the KLM, frequently used a secretary console. † There are numerous website on the Internet that offer Nortel telephones for sale, including the Nortel T7216e telephone at very reasonable prices. Northern Telecom is the brand name for Nortel. Several of the Nortel telephones have logos different silk screened on the top of the telephones. These logos might say Nortel Networks, Bellsouth, Norstar, or Nortel Meridian. The model number on the bottom of the telephone is the primary thing than needs to be verified. For instance, on the bottom of the Nortel Networks T7313e it will be labeled NT8B27. The Nortel 7310 canít be used on the same system that you would use on the M2616 LCD telephone and the opposite is also true. You can use either the Nortel T7316 or the Meridian M7324 if you have a Nortel CICS or MICS system. However, you need to have DR5 software if you have the Nortel 616 or the Nortel 824 on order Nortel T7316e telephones since they were engineered for the Nortel M7208, Nortel7324, and Nortel M7310 telephones and the lower release software will not support the Nortel T7316e/T7316 telephones.† All of the websites on the Internet sell refurbished Northern Telecom Telephone Systems. †Northern Telecom is also known as Norstar Meridian, Nortel Meridian, Norstar, and Nortel. There are also numerous Nortel accessories available for these telephone systems that arenít always on these website that6 include ATA II, ATA, voicemails, Fast Rads in addition to many other miscellaneous equipments. The Norstar T7316e phone is a multiline, expandable, full featured phone that has a 16 character per line by two line display that is supported by three context sensitive soft keys and is menu driven. The Norstar T7316e telephone features access to 24 memory buttons, of which 16 include multi-segment icons for precise and quick decision making. The T7316e phone is intended for high call volume positions that need access to extensive system features. The typical users include business professionals, such as executives, managers, and supervisors. The Nortel Norstar T7316e telephone is a multiline, professional level phone that offers a two line display. This telephone is specifically intended the user who receives a high volume of calls, and usually needs a programmable set of buttons and a maximum amount of interactive information. The ideal users are office administrators, professionals, executives, and managers. The T7316e telephone can be expanded to as many as four T24 CAP/KIM modules, which allow the monitoring of an extra 96 extensions or lines. Initially, known as the Nortel Norstar T7316e telephone, this has become known as the Nortel 7316e phone. There are as many as ten lines, 24 programmable memory buttons, with 16 available with the LCD indicator, in addition to an integrated busy lamp field 16 character per line by two line LCD window, three soft keys, tilt display that has an integrated visual message/ring waiting indicator. This telephone compatible with the Business Communications Manager System as well as with Norstar.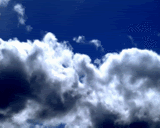 Learn More About
VoIP Phone Hosted Cloud
Solutions for your Business.
More details »
Search for Phone
System Equipment
Make & Models Below: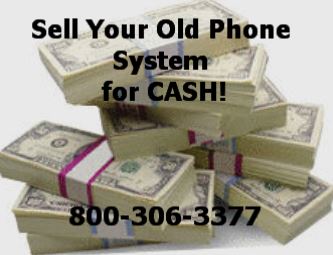 WE BUY Phone Systems!
More details »
Testimonials from our
happy customers »


Dont See What You
Are Looking For?
Click Here »