Sell Used Panasonic Phones and Equipment for Cash!

Planning to upgrade old business phones to a newer, more advanced make and model, but hate the thought of just throwing away those used Panasonic Phones from your office?
E-MAIL our purchasing dept.
We Buy Panasonic Phone systems and old equipment that is sitting around your office and taking up valuable space. Sell us your Panasonic Phone system.
If you believe that another business would never want your used Panasonic phones, you'd be wrong!
How Do I Sell Used Panasonic Phones or Components?
Just email us a detailed list. Selling us your used Panasonic equipment is simple! Call 800-306-3377 to sell used Panasonic Phones. Its a very easy prccess. We have been doing buying old phones for over 17 years and have an A+ Better Business Rating.

CLICK HERE TO GET A QUOTE FOR YOUR USED TELEPHONES AND EQUIPMENT.


We buy most major brands of phones. Voicemails, and circuit cards as well. If you are not sure about what we buy, please give us a call. If the question you are asking is how do I sell my used Panasonic phone system, we would be glad to go over what you have and see if it has any value. Most of the time our old phone does. Most of the older phone equpment is bought and used for parts and pieces. Call us now to sell used Panasonic Phones.

WE EVEN PAY FOR SHIPPING!!!!!!
Want to Sell Used Panasonic Phones? Then WATCH THE VIDEO BELOW
Sell Used Panasonic Phones
Please be specific about the Panasonic phone equipment your business is selling.
Include: Panasonic phone model number, color, how many lines and extensions, etc. If you don't know the model number, write down any numbers that you see on the card, module or phone and we will probably be able to decipher what part you have.

Refer to our Telephone System Glossary of Terms and Definitions for help in accurately describing your Panasonic phone system.
We will give you our best price and walk you through the process for quick payment.
Once you send us your list, our purchasing department will evaluate it and email you a bid. If you agree on our purchasing price, then we send you the proper disclosure form to sell your Panasonic phone system to Craig Communications.
Craig Communications makes selling Panasonic telephone systems a very easy process. Our Purchasing agents are very knowledgable on what type of equipment, circuit cards or system you are trying to sell. All we ask is that you get us a detailed list of inventory.

If you have any questions, please E-Mail our purchasing department or fill out This Form. »

You can Click here to E-MAIL our purchasing dept. as well.

Purchasing Department:
purchasing@craigcommunications.net / 800-306-3377 x 2
PLEASE EMAIL A LIST OF EQUIPMENT TO OUR PURCHASING DEPT.
We always prefer e-mails with a detailed inventory list. If you still have questions, please call us at 800-306-3377 extension 2 and ask for Purchasing. But again E-mailing is Always best. So, dont ask "who buys my old Panasonic phone system?" again. Just call or Email today!
WE CANNOT MAKE AN OFFER BASED ON PICTURES, PLEASE SEND A DETAILED INVENTORY LIST
Some Info about Panasonic Phones

Between 2003 and 3013, Panasonic held the number one brand share of cordless telephones in the world. Being the number one supplier brand for world consumer cordless phone, for the sake of their customers, Panasonic is dedicated to developing new forms of communication in the future and now. The Panasonic cordless four handset and the corded telephone system offer a digital answering system that allows user to take advantage of both a cordless and a corded telephone system in one. When users want to maximize security and privacy, this telephone offers a cordless handset, and three cordless extension handsets that will allow the user to move around. From across the room the call information is announced from the talking caller ID. There is also a built in digital answering message that will take a message when the user can't pick up the telephone. That way, users will never miss an important call again. For business owner who want an affordable but flexible telephone system, they should consider the Panasonic SIP telephones. There are numerous websites on the Internet that also offer the TPA 50 as well as the TGP 500, which are both great options for employees who have to work away from their desk, such as between offices or in a warehouse. It is very easy to travel around a distribution or office with the TPA 50 cordless handset, and it is also a powerful VoIP telephone with its IP functionality that will allow employees to conduct business with without compromising quality or features. For those workers who mainly stay at their desk, the TGP 500 is perfect and offers a programmable speed dial, connectivity with as many as six cordless handsets, a backlit display, and eight lines. These telephone systems will help users spend less time getting more accomplished. The Panasonic KX-TG7643M telephone can sync as many as 600 numbers and names in its memory, and can connect by means of Bluetooth with as many as two cell phone lines to receive and make telephone calls. Numerous users have weighed in with reviews and praise the ease of use of the telephone, the competent speakerphone, and the features of the answering machine. The only complaints were in regard to the lesser reception and sound quality when using the cell phone feature and the lack of a speed dial. This telephone has some occasional compatibility and sound quality issues, with a great speakerphone. Business owners have reported that the Panasonic KX-TG7643M telephone system is extremely easy to use and have nothing but praise for the cell phone link. The keypads, which are on both the base as well as the handset are well lit and large. The speakerphone function works extremely well. There were some complaints about the incompatibility with some mobile phones, especially the iPhone 5, occasional dropped calls or static, and the lack of speed dial. This telephone uses six AAA batteries. If there is a power outage, the base unit will run off stored battery power in the handsets. This is a helpful feature for cordless telephones because they are usually dependent on power. The handset offers solid grip that keeps the telephone from sliding off items, such as furniture when it isnít cradled in its base. This is known as a nonslip design. Although no users have ever reported that is happened, there are some critics who expressed concern that the lightweight handset might be easily be broken. There were some complaints that the headset died, while others noted that the design of the lightweight headset made it easy to hold. The Panasonic KX-TG7643M cordless telephone can provide a seldom seen feature, which is the capability to receive and make calls for as many as two cellular telephone lines, in addition to the landline. Business owners and reviewers continually report that this feature as one of the best reasons to buy the KX-TG7643M. The directory within the cell phone is also transferable into the database of the cordless telephone system. The number of handsets is indicated by the model in all of the Panasonic series of telephones. For example, the Panasonic TG7645M offers five handsets, the Panasonic TG7644k offers four handsets, and the Panasonic KX-TG7643M offers three handsets. Usually it is less expensive to purchase any additionally required handsets as part of the package for the base unit. Experienced business owners understand that more is needed from the office telephone systems of today than ever before. The business telephones of today are advanced centers of communications that provide information to people. Information and words have to be shared and sent at the highest levels of dependable, efficiency, and speed. There is nothing is more important than maintaining peak levels of employee productivity and providing the absolute best possible customer service. Both of these objectives are supported by the right telephone solution. The Panasonic line of products is engineered to meet all business communication requirements. .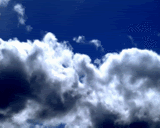 Learn More About
VoIP Phone Hosted Cloud
Solutions for your Business.
More details »
Search for Phone
System Equipment
Make & Models Below: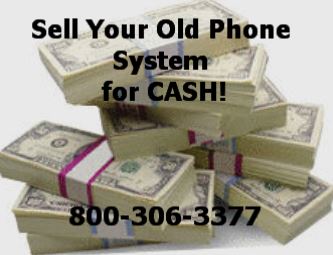 WE BUY Phone Systems!
More details »
Testimonials from our
happy customers »


Dont See What You
Are Looking For?
Click Here »