Sell Used Partner Phones and Equipment for Cash!

Planning to upgrade old business phones to a newer, more advanced make and model, but hate the thought of just throwing away those used Partner Phones from your office?
E-MAIL our purchasing dept.
We Buy Partner Phone systems and old equipment that is sitting around your office and taking up valuable space. Sell us your Partner Phone system.
If you believe that another business would never want your used Partner phones, you'd be wrong!
How Do I Sell Used Partner Phones or Components?
Just email us a detailed list. Selling us your used Partner equipment is simple! Call 800-306-3377 to sell used Partner Phones. Its a very easy prccess. We have been doing buying old phones for over 17 years and have an A+ Better Business Rating.

CLICK HERE TO GET A QUOTE FOR YOUR USED TELEPHONES AND EQUIPMENT.


We buy most major brands of phones. Voicemails, and circuit cards as well. If you are not sure about what we buy, please give us a call. If the question you are asking is how do I sell my used Partner phone system, we would be glad to go over what you have and see if it has any value. Most of the time our old phone does. Most of the older phone equpment is bought and used for parts and pieces. Call us now to sell used Partner Phones.

WE EVEN PAY FOR SHIPPING!!!!!!
Want to Sell Used Partner Phones? Then WATCH THE VIDEO BELOW
Sell Used Partner Phones
Please be specific about the Partner phone equipment your business is selling.
Include: Partner phone model number, color, how many lines and extensions, etc. If you don't know the model number, write down any numbers that you see on the card, module or phone and we will probably be able to decipher what part you have.

Refer to our Telephone System Glossary of Terms and Definitions for help in accurately describing your Partner phone system.
We will give you our best price and walk you through the process for quick payment.
Once you send us your list, our purchasing department will evaluate it and email you a bid. If you agree on our purchasing price, then we send you the proper disclosure form to sell your Partner phone system to Craig Communications.
Craig Communications makes selling Partner telephone systems a very easy process. Our Purchasing agents are very knowledgable on what type of equipment, circuit cards or system you are trying to sell. All we ask is that you get us a detailed list of inventory.

If you have any questions, please E-Mail our purchasing department or fill out This Form. »

You can Click here to E-MAIL our purchasing dept. as well.

Purchasing Department:
purchasing@craigcommunications.net / 800-306-3377 x 2
PLEASE EMAIL A LIST OF EQUIPMENT TO OUR PURCHASING DEPT.
We always prefer e-mails with a detailed inventory list. If you still have questions, please call us at 800-306-3377 extension 2 and ask for Purchasing. But again E-mailing is Always best. So, dont ask "who buys my old Partner phone system?" again. Just call or Email today!
WE CANNOT MAKE AN OFFER BASED ON PICTURES, PLEASE SEND A DETAILED INVENTORY LIST
Some Info about Partner Phones

The Avaya Partner Phone system can enable as many as 48 phones and is a great small business phone system that features voicemail, caller ID, as well as many other features. There are a many different Partner phones that range from the MLS 34D that offers a display and a speaker to the MLS six buttons that enables four lines at the same time. The Partner System can use either the Partner, Euro Style phones and/or the Partner MLS Phones. There are three types of Partner Phone Systems that are made by Avaya. There is the more recent Partner ACS telephone system made by Avaya. There is also the AT&T Partner II telephone system that permits you to expand into a second five slot carrier in order to add additional phone stations and phone lines. The Partner Plus telephone system is limited to only one five carrier slot. Then there is the older AT&T Partner Plus telephone system which will permit you one processor card in addition to four extra slots that can be used for voicemail, phone stations, and/or phone lines. These phone systems are also known as the Lucent Partner and the AT&T Partner. The Partner ACS Business Telephone System made by Avaya, begins that has a processor with eight telephone stations that are built right in as well as three incoming lines. In order to provide additional phone stations and incoming lines in the Partner II and the Partner Plus phone systems you have to add 206 modules because the processors are only the brain of the system. You can use the 308EC, 206EC, and or the 206E expansion modules to expand the Partner ACS System, made by Avaya. Although the Partner ACS system made by Avaya can provide as many as 40 phones and 15 phone lines, it is limited to a five slot carrier. There are numerous websites on the Internet that offer Avaya Partner phone accessories and Partner Phones at very reasonable prices. The majority of Partner Phones will have one of three logos silk screened on them such as Avaya, Lucent, and AT&T. You can mix and match the Avaya Partner phones. If you like the way that the Euro style look of the Partner 34D and you are currently using Partner MLS phones, you can buy the partner 34D and it will work on your system. However, if you have a release below 2.0 and the older Partner 206 stand-alone modules, they arenít compatible and wonít work together. Any Partner Processor 3.0 or greater, regardless if it is a partner ACS, Partner II, or Partner plus, will support all display phones. However, the LCD function of the display wonít work if you have an older system that is a 2.0 or lower. † All Partner phones have to be used on a Partner Telephone System because they are refurbished. They canít be used as a standalone telephone. They are available with a new handset, line cord, and handset cord. These packages are full complete business telephone systems. They will all require somebody to professional program and install them because they are all refurbished. All systems are available with the specified phone and the phone system. For installation and programming and installation instructions you will need to have your own instruction manual. The bestselling brand of phone systems is the Partner phone systems made by Avaya. The Partner ACS R7 System begins nine stations and five lines and permits you to grow to as much as 48 stations and 16 lines. All of the most modern featured are included, such as disallow lists including 411, 976, and 1-900, which helps to eliminate phone abuse, support of analog devices including door phones, fax machines, modems, and credit card readers, speed dial, extension privacy, music while on hold, night service, page button, conference calling that is very convenient whenever you have to talk to other locations at the same time, toll call restrictions, caller ID, remote call forwarding, and cell phone connect. With the optional T1 module, the Partner ACS also supports DID (Direct Inward Dial).†The†optional voice mail systems includes†Partner Messaging or Partner Mail, which are seamless. Maintenance, programming changes, upgrades, and installations are available. Partner ACS phone systems are one of the most versatile phone systems in the marketplace and are competitively priced at a price that you can afford. There are Partner phone systems available on numerous websites on the Internet for those who need some additional Partner phone system components for their growing business. There are three Partner phone systems. The most recent is the AT&T and Lucent Partner ACS phone system, which is expandable. There is also the Partner II phone system that offered a five slot carrier for additional lines or stations. Then, there is the older Partner Plus phone system that would only permit you to have four extra slots and one processor card which voicemail or lines could be added.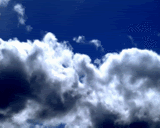 Learn More About
VoIP Phone Hosted Cloud
Solutions for your Business.
More details »
Search for Phone
System Equipment
Make & Models Below: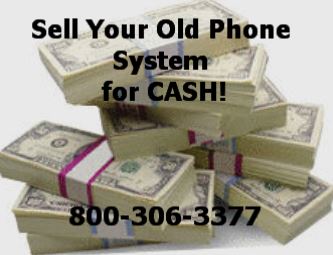 WE BUY Phone Systems!
More details »
Testimonials from our
happy customers »


Dont See What You
Are Looking For?
Click Here »