Sell Used Samsung Phones and Equipment for Cash!

Planning to upgrade old business phones to a newer, more advanced make and model, but hate the thought of just throwing away those used Samsung Phones from your office?
E-MAIL our purchasing dept.
We Buy Samsung Phone systems and old equipment that is sitting around your office and taking up valuable space. Sell us your Samsung Phone system.
If you believe that another business would never want your used Samsung phones, you'd be wrong!
How Do I Sell Used Samsung Phones or Components?
Just email us a detailed list. Selling us your used Samsung equipment is simple! Call 800-306-3377 to sell used Samsung Phones. Its a very easy prccess. We have been doing buying old phones for over 17 years and have an A+ Better Business Rating.

CLICK HERE TO GET A QUOTE FOR YOUR USED TELEPHONES AND EQUIPMENT.


We buy most major brands of phones. Voicemails, and circuit cards as well. If you are not sure about what we buy, please give us a call. If the question you are asking is how do I sell my used Samsung phone system, we would be glad to go over what you have and see if it has any value. Most of the time our old phone does. Most of the older phone equpment is bought and used for parts and pieces. Call us now to sell used Samsung Phones.

WE EVEN PAY FOR SHIPPING!!!!!!
Want to Sell Used Samsung Phones? Then WATCH THE VIDEO BELOW
Sell Used Samsung Phones
Please be specific about the Samsung phone equipment your business is selling.
Include: Samsung phone model number, color, how many lines and extensions, etc. If you don't know the model number, write down any numbers that you see on the card, module or phone and we will probably be able to decipher what part you have.

Refer to our Telephone System Glossary of Terms and Definitions for help in accurately describing your Samsung phone system.
We will give you our best price and walk you through the process for quick payment.
Once you send us your list, our purchasing department will evaluate it and email you a bid. If you agree on our purchasing price, then we send you the proper disclosure form to sell your Samsung phone system to Craig Communications.
Craig Communications makes selling Samsung telephone systems a very easy process. Our Purchasing agents are very knowledgable on what type of equipment, circuit cards or system you are trying to sell. All we ask is that you get us a detailed list of inventory.

If you have any questions, please E-Mail our purchasing department or fill out This Form. »

You can Click here to E-MAIL our purchasing dept. as well.

Purchasing Department:
purchasing@craigcommunications.net / 800-306-3377 x 2
PLEASE EMAIL A LIST OF EQUIPMENT TO OUR PURCHASING DEPT.
We always prefer e-mails with a detailed inventory list. If you still have questions, please call us at 800-306-3377 extension 2 and ask for Purchasing. But again E-mailing is Always best. So, dont ask "who buys my old Samsung phone system?" again. Just call or Email today!
WE CANNOT MAKE AN OFFER BASED ON PICTURES, PLEASE SEND A DETAILED INVENTORY LIST
Some Info about Samsung Phones

As with many Verizon devices, Samsung Galaxy telephones have many of the same great features that you have come to expect. Some of these features include an easy to use screen for calling and texting and an awesome camera. However, selecting the phone that is right for you can be difficult with so many unique features available. It is easy to draw charts or pictures or take handwritten notes with the S Pen that is integrated into the Galaxy Note 4. The tip of the stylus has been redesigned, which makes it feel that it is being used as a pen on paper when you glide the stylus across the 5.7 inch High Definition Super AMOLED screen. Users can adjust the focus of the picture even after the picture has been taken with help of the Samsung Galaxy S 5, professional grade refocusing. In addition, there are 16 megapixels on the rear facing camera, which provides even clearer pictures. There is also an Ultra Power Saving Node on the Samsung Galaxy S 5 that also includes a grayscale setting that closes any nonessential applications and converts the screen to black and white in order to conserve battery power. Users can log their food intake, weight, and exercise routine with the S Health function Users can also get tips about healthy eating and challenge their friends. The Samsung Galaxy S 5 can handle even the sweatiest and most rigorous workouts as the result of its water resistant design. If all a user wants is a phone that is small enough to fit in their back pocket this compact smartphone is ideal with all the benefits of a Samsung Galaxy device. User who are using this smartphone for the first time will certainly enjoy the simplified home screen that makes it easier to share a photo, sent a text, or make a call. Users will easily become acclimated to their new smartphone by using the Easy Mode function. By means of NFC, users can easily share content by using the S Beam technology. A 4.3 inch Super AMOLED display is also integrated into the Samsung Galaxy S 4 mini, which will allow users to view photos and videos vividly and brilliantly. Both of these phones will store all of your content because they support as much as 64 GB microSD cards. Users will be able to take beautiful photos and share them across devices with their friends as the result of the eight megapixel camera that is integrated into the Samsung Galaxy S 4 mini. An exclusive feature of the Samsung Galaxy S 4 mini is the Continuous Shot mode, which, at the press of a button will result in the clearest picture from a series of shots. Users can also convert their smartphone into a television remote control with the feature WatchON, and change the way that they surf the channels. There isnít really a bad choice. Users will have the ideal companion for their lifestyle with any of the Samsung Galaxy smartphones. The Samsung Galaxy S4 offers some new handset changes that are only a little different from the Samsung Galaxy S III. However, there is also a laundry list of software features and tweaks in addition to a larger screen. However, since the Samsung Galaxy S III came out there have been considerable changes to these smartphones. Some of these changes include fast performance that has become standard, great camera, and large and stunning screens. The Samsung Galaxy S4 has entered into a fiercely competitive marketplace that has some great smartphones nearly everywhere you look and an especially strong showing from the HTC One. It is difficult to determine which smartphone will come out as the best Android smartphone. The HTC One, and the iPhone 5 are the main competitors for the Samsung Galaxy S 4. This should make Samsung rather from a design perspective. Where both HTC and Apple have made high quality, well made, beautiful smart phones, the Samsung Galaxy S 4 has Samsung back in the land of plastic inexpensive handsets. In spite of having more horsepower and a larger screen, at 4.6 ounces and 7.9mm it is actually somewhat lighter and thinner than the Samsung Galaxy S III. However, it probably wasnít a good idea to copy the Samsung Galaxy S III. In your hand the Samsung Galaxy S 4 is simply unpleasant to hold in your hand because it feels slimy and slippery. This doesnít make for a good first impression. This smartphone is completely glossy and smooth. There is a subtle checkered pattern that looks textured but isnít textured and wonít hold your grip. The silver band around the sides are a bad imitation of metal are actually plastic. Unlike the Samsung Galaxy S 4 everybody wants to hold and ogle the HCT One. This may well turn out to be a large problem for Samsung, since the HTC One and the Samsung Galaxy S 4 are placed next to one another on store shelves. There is absolutely no comparison between the two, at least on first impression. The Samsung Galaxy S 4 does have a somewhat thinner body as well as a removable battery. The Samsung Galaxy S 4 is light and thin and in spite of the inexpensive materials, this smartphone feels like it is durable. The shrunken bezels and somewhat flatter edges are an improvement over the Samsung Galaxy S III. Other improvements include a battery, SIM card, and the microSD slot that is accessible when the removable back is removed, the Micro USB on the bottom, and the headphone jack on the top. The Samsung Galaxy S 4 has Menu and Back keys on either side and there is a physical home button.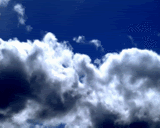 Learn More About
VoIP Phone Hosted Cloud
Solutions for your Business.
More details »
Search for Phone
System Equipment
Make & Models Below: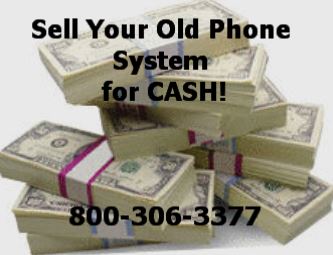 WE BUY Phone Systems!
More details »
Testimonials from our
happy customers »


Dont See What You
Are Looking For?
Click Here »