Sell Used Samsung iDCS Phones and Equipment for Cash!

Sell Old Samsung iDCS Phone systems. DO NOT DELAY! EMAIL A LIST OVER TODAY!
Planning to upgrade old business phones to a newer, more advanced make and model, but hate the thought of just throwing away those used Samsung iDCS Phones from your office?
E-MAIL our purchasing dept.
We Buy Samsung iDCS Phone systems and old equipment that is sitting around your office and taking up valuable space. Sell us your Samsung iDCS Phone system.
If you believe that another business would never want your used Samsung phones, you'd be wrong!
How Do I Sell Used Samsung iDCS Phones or Components?
Just email us a detailed list. Selling us your used Samsung equipment is simple! Call 800-306-3377 to sell used Samsung iDCS Phones. Its a very easy prccess. We have been doing buying old phones for over 17 years and have an A+ Better Business Rating.

CLICK HERE TO GET A QUOTE FOR YOUR USED TELEPHONES AND EQUIPMENT.


We buy most major brands of phones. Voicemails, and circuit cards as well. If you are not sure about what we buy, please give us a call. If the question you are asking is how do I sell my used Samsung phone system, we would be glad to go over what you have and see if it has any value. Most of the time our old phone does. Most of the older phone equpment is bought and used for parts and pieces. Call us now to sell used Samsung iDCS Phones.

WE EVEN PAY FOR SHIPPING!!!!!!
Want to Sell Used Samsung iDCS Phones? Then WATCH THE VIDEO BELOW
Sell Used Samsung iDCS Phones
Please be specific about the Samsung phone equipment your business is selling.
Include: Samsung phone model number, color, how many lines and extensions, etc. If you don't know the model number, write down any numbers that you see on the card, module or phone and we will probably be able to decipher what part you have.

Refer to our Telephone System Glossary of Terms and Definitions for help in accurately describing your Samsung phone system.
We will give you our best price and walk you through the process for quick payment.
Once you send us your list, our purchasing department will evaluate it and email you a bid. If you agree on our purchasing price, then we send you the proper disclosure form to sell your Samsung phone system to Craig Communications.
Craig Communications makes selling Samsung telephone systems a very easy process. Our Purchasing agents are very knowledgable on what type of equipment, circuit cards or system you are trying to sell. All we ask is that you get us a detailed list of inventory.

If you have any questions, please E-Mail our purchasing department or fill out This Form. »

You can Click here to E-MAIL our purchasing dept. as well.

Purchasing Department:
purchasing@craigcommunications.net / 800-306-3377 x 2
PLEASE EMAIL A LIST OF EQUIPMENT TO OUR PURCHASING DEPT.
We always prefer e-mails with a detailed inventory list. If you still have questions, please call us at 800-306-3377 extension 2 and ask for Purchasing. But again E-mailing is Always best. So, dont ask "who buys my old Samsung phone system?" again. Just call or Email today!
WE CANNOT MAKE AN OFFER BASED ON PICTURES, PLEASE SEND A DETAILED INVENTORY LIST
Some Info about Samsung iDCS Phones

For the established business that has intense phone requirements, the iDCS-28B telephone is perfect. This telephone does it all from the busy executive to the receptionist. The iDCS-28B telephone is available with the standard TSI (Terminal Status Indicator), which is a brightly triple colored LED light that offers nearly instant visual status, which is an amazingly useful feature in the hectic office environment of today. Even the newest user can benefit from the functionality and all of the features. The iDCS-28B is a highly functional and flexible telephone system that includes programmable keys and large, easy to use dial buttons. The Samsung iDCS-28D telephone offers a 28 button display for the Samsung iDCS-500, iDCS-500, and OfficeServ 7400, 7200, and 7100, telephone systems. This telephone system will connect to a single digital station port. The features of the iDCS-28 button telephone include: * The Samsung iDCS telephone is available with handset, handset cords, new line cord, and stand. * The telephone is refurbished. * Can be used with iDCS and DCS systems 4.5 or greater * Four additional buttons may be added with the KPDF14SDSD-DCS, 14-Button add on module strip, which is colored dark gray. * Offers a volume control. * Offers 28†programmable keys. * Phone System features are one button touch away with the 28 programmable buttons. * Offers a Speakerphone. * Is an LCD display telephone. * This telephone can easily be mounted on a wall with existing hardware. * Is compatible with hearing aids. * Offers three soft keys for easy access to voice mail and other features. The hands free, high quality, built in speaker telephone allows users to work more efficiently. * Has a two line LCD screen to show caller ID, if enabled and telephone status. The LCD display will pivot for easy reading. * Offers a busy lamp field, which allows users to access the one touch intercom and determine the party on the telephone. Business owners can easily double their capacity of station ports whenever it is required with the additional flexibility of the add-on, in addition to either a digital or an analog digital daughter board. There is also the option of an additional 14 button module to the 28 or 18 button telephone for additional flexibility. There is also the option of a module with 64 buttons to the telephone that will develop the operator console at the front desk. The iDCS digital telephone is perfect for quickly expanding businesses that are very conscience of cost. Although this telephone system doesnít provide the extensive capability that the iDCS-28 B can provide, this telephone can provide the same advanced features as the iDCS-28 B telephone. This telephone system is great for businesses that still want the confidence of knowing that they can handle high volume traffic with efficiency but don't require the sophisticated, additional optional features. Even from across the room the malfunction light is easy to see, and helps to stop interruptions. The iDCS-18B telephone includes easy to use and large dial buttons, in addition to easily programmable keys. The iDCS digital phone has, without the size of other ICDS phones has the same amount of power as the other iDCS phones. This phone offers a very cost effective solution. For those businesses that donít require sophisticated optional features, but do want the confidence of knowing that they can handle high volume traffic with efficiency, this telephone is perfect. The multifunctional usage is easy to see, even from across the room. This functional telephone system will help to avoid interruptions whenever users are wearing heading headsets. This system offers independently adjustable volume, ring, and headset, headset, ring, and volume. This telephone has a long display of large letters that are easy to see that is easy to eliminate glare, by tilting the angle of the display, and is easy to see view. To this compatible digital telephone an add-on module DS-5064B can be assigned that will offer 64 additional programmable keys that have red indicator lights that will help users to process calls more efficiently while maintaining close control of the flow of those calls. To any digital telephone a maximum of 4 add-on modules may be assigned, which will offer extra programing keys as the business expands. For each telephone system, a maximum of 32 add-on modules may be added. Also compatible with the Samsung IP telephone SMT series, such as SMT-i3i05, SMT-i15201, SMt-i530, and SMT-i5243. The SMT-i5264 module offers 64 additional programmable keys. The IP add-on module SMT-i5264 is powered by an external AC adapter that has 5.* W maximum or by PoE. The folks at Samsung thought it would be great for callers on hold to hear the Stephen Foster classic of 185 known as the Swanee River. In order to accomplish you will need to know some installation tips to help you install custom music, while your customers are on hold. You will need to download the iDCS100 telephone guide by Samsung. An external music source must be used for a PBX system such as the iDCS. There are two connections labeled AUDIO OUT on the back of your music on hold player. The 600-Ohm output was engineered for phone systems. Foe amusement parks, museums, and public address systems, the 8-ohm output is appropriate. Audio will be continuously played. The sound travels over the audio cable from the AUDIO OUTPUT. Connect the leads to the KSU Motherboard, pins 10 (Red/Grey) and 35 (Grey/Red/, for the source of the audio. Leads need to terminate in an RCA-type phonograph plug in order to ensure compatibility with the output of the music on hold player. Connect music on hold audio to the 600 Ohm output.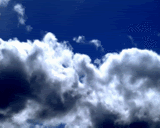 Learn More About
VoIP Phone Hosted Cloud
Solutions for your Business.
More details »
Search for Phone
System Equipment
Make & Models Below: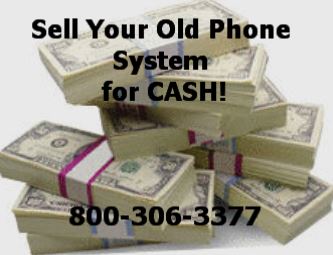 WE BUY Phone Systems!
More details »
Testimonials from our
happy customers »


Dont See What You
Are Looking For?
Click Here »