Sell Used Shoregear Phones and Equipment for Cash!

Planning to upgrade old business phones to a newer, more advanced make and model, but hate the thought of just throwing away those used Shoregear Phones from your office?
E-MAIL our purchasing dept.
We Buy Shoregear Phone systems and old equipment that is sitting around your office and taking up valuable space. Sell us your Shoregear Phone system.
If you believe that another business would never want your used Shoregear phones, you'd be wrong!
How Do I Sell Used Shoregear Phones or Components?
Just email us a detailed list. Selling us your used Shoregear equipment is simple! Call 800-306-3377 to sell used Shoregear Phones. Its a very easy prccess. We have been doing buying old phones for over 17 years and have an A+ Better Business Rating.

CLICK HERE TO GET A QUOTE FOR YOUR USED TELEPHONES AND EQUIPMENT.


We buy most major brands of phones. Voicemails, and circuit cards as well. If you are not sure about what we buy, please give us a call. If the question you are asking is how do I sell my used Shoregear phone system, we would be glad to go over what you have and see if it has any value. Most of the time our old phone does. Most of the older phone equpment is bought and used for parts and pieces. Call us now to sell used Shoregear Phones.

WE EVEN PAY FOR SHIPPING!!!!!!
Want to Sell Used Shoregear Phones? Then WATCH THE VIDEO BELOW
Sell Used Shoregear Phones
Please be specific about the Shoregear phone equipment your business is selling.
Include: Shoregear phone model number, color, how many lines and extensions, etc. If you don't know the model number, write down any numbers that you see on the card, module or phone and we will probably be able to decipher what part you have.

Refer to our Telephone System Glossary of Terms and Definitions for help in accurately describing your Shoregear phone system.
We will give you our best price and walk you through the process for quick payment.
Once you send us your list, our purchasing department will evaluate it and email you a bid. If you agree on our purchasing price, then we send you the proper disclosure form to sell your Shoregear phone system to Craig Communications.
Craig Communications makes selling Shoregear telephone systems a very easy process. Our Purchasing agents are very knowledgable on what type of equipment, circuit cards or system you are trying to sell. All we ask is that you get us a detailed list of inventory.

If you have any questions, please E-Mail our purchasing department or fill out This Form. »

You can Click here to E-MAIL our purchasing dept. as well.

Purchasing Department:
purchasing@craigcommunications.net / 800-306-3377 x 2
PLEASE EMAIL A LIST OF EQUIPMENT TO OUR PURCHASING DEPT.
We always prefer e-mails with a detailed inventory list. If you still have questions, please call us at 800-306-3377 extension 2 and ask for Purchasing. But again E-mailing is Always best. So, dont ask "who buys my old Shoregear phone system?" again. Just call or Email today!
WE CANNOT MAKE AN OFFER BASED ON PICTURES, PLEASE SEND A DETAILED INVENTORY LIST
Some Info about Shoregear Phones

Although, ShoreGear is primarily known for their communication voice switches, they also manufacture telephone systems. Case in point is the ShoreGear-120 telephone system by ShoreTel, which is a VoIP (Voice over IP) telephone that is geared mainly towards large to medium, sized businesses that have a minimum of 50 users. This telephone system is a 1RU rack mountable device that offers one socket and two Ethernet connectors that will handle as many as 50 analog telephone lines. There are currently three different models of ShoreGear switching systems that are being offered by ShoreTel, which include the 120/24, the 60/12, and the 40/8. The number of analog, or IP telephone systems that these switches can handle are represented by these model numbers. Business owners should balance how many resources they will use between analog and IP telephones on each ShoreGear switch. For instance, there would only be a capacity for five IP telephones for seven analog telephones used. In addition, the capacity for five IP telephone would be lost for every analog telephone that is plugged into a 40/8. This ratio of digital to analog telephones is the result of the additional work that each switch is required to do with to digitizing analog signals, which requires a considerable more amount of work than switching and routing IP telephone traffic that IP telephones require. The fact is that unless the call is routed through an external switch, rather than pushing telephone traffic through the switch, IP telephones will usually communicate with each. The workgroup server by ShoreTel offers extra functionality to the telephone system that includes auto attendants and voice mail. One of the most versatile VoIP telephone system switch is the ShoreGear-120. This switch can centrally manage as many as 200 remote locations and has the capability to scale to an incredible 60 switches for each remoter location. However, there is one drawback. No matter how many switches and remote locations there are, there is a maximum limit of 10,000 telephones. Therefore, this is certainly something to remember whenever this implementation is for an already large business that is expanding quickly. Although the ShoreGear-120 only has a small amount of flash memory for the basic auto attendant features and storing settings, it is considered an appliance. It also doesn't have any moving parts. The opportunity for this switch to fail is extremely low as the result of the lack of these moving parts. For redundant connections to a LAN (Local Area Network), each switch has dual Ethernet ports. This ShoreGear switch can be configured as a hot spare, which allows a spare switch to immediately take over for the failed switch, without any manual intervention, in addition to having the dual LAN connections and the low failure rate. In addition, for outbound connections, there is also redundancy built in. For instance, this switch will automatically route new telephone calls by means of the PSTN network, should the Internet connection suddenly fail. Although business owners can also buy ShoreGear Gateways, which will allow the addition of various different connectivity options, that include BR1 and E1, in their basic form, ShoreGear switches will support SIP trunking to a provider, which will permit access to outside telephone lines. Business owners will also need to have a PC based server that runs Microsoft Windows Server 2003 or 2000, in order to use auto attendant and voice mail. The ShoreTel telephones only require one press of a committed button to engage the majority of their features. An example is conferencing, which will use the screen of the telephone to prompt the user. The speakerphones are very clear and loud and the majority of their higher end telephones have separate hook controls for a speaker or headphones, which enables the use of the telephone without having to constantly disconnect the headphones. Another ShoreGear voice switch that is engineered to handle as many as 90 IP telephones is the ShoreGear 90. This ShoreGear 90 can also handle as many as 12 analog ports, in addition to the capability of the ShoreGear 90 to handle IP telephone. The analog ports are divided between four analog ports (FXS) and eight loop start trunks (FXO). The ShoreGear supports many other SIP based devices in addition to ShoreTel IP telephones. The ShoreTel SG 90 will fit into a ShoreTel dual rack tray and is a 1U half width switch. There are many differences between the offerings made by ShoreGear and other voice switch manufacturers. The business owner will have to make a final determination based on business features, cost, and capacity. There are advantages and disadvantages of each telephone/switch system. Overall, for those businesses that have a minimum of 50 users, the solution offered by ShoreGear is more cost effective and the centralized management is easy to use and very impressive. Warranty contracts are negotiated with individual partners from ShoreTel and can range from between one and five years, including support 24 hours a day, seven days a week, and 52 weeks a year.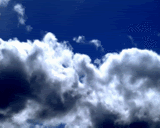 Learn More About
VoIP Phone Hosted Cloud
Solutions for your Business.
More details »
Search for Phone
System Equipment
Make & Models Below: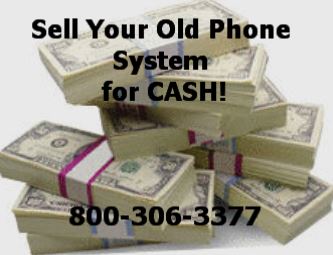 WE BUY Phone Systems!
More details »
Testimonials from our
happy customers »


Dont See What You
Are Looking For?
Click Here »