Sell Used Toshiba Phones and Equipment for Cash!

Planning to upgrade old business phones to a newer, more advanced make and model, but hate the thought of just throwing away those used Toshiba Phones from your office?
E-MAIL our purchasing dept.
We Buy Toshiba Phone systems and old equipment that is sitting around your office and taking up valuable space. Sell us your Toshiba Phone system.
If you believe that another business would never want your used Toshiba phones, you'd be wrong!
How Do I Sell Used Toshiba Phones or Components?
Just email us a detailed list. Selling us your used Toshiba equipment is simple! Call 800-306-3377 to sell used Toshiba Phones. Its a very easy prccess. We have been doing buying old phones for over 17 years and have an A+ Better Business Rating.

CLICK HERE TO GET A QUOTE FOR YOUR USED TELEPHONES AND EQUIPMENT.


We buy most major brands of phones. Voicemails, and circuit cards as well. If you are not sure about what we buy, please give us a call. If the question you are asking is how do I sell my used Toshiba phone system, we would be glad to go over what you have and see if it has any value. Most of the time our old phone does. Most of the older phone equpment is bought and used for parts and pieces. Call us now to sell used Toshiba Phones.

WE EVEN PAY FOR SHIPPING!!!!!!
Want to Sell Used Toshiba Phones? Then WATCH THE VIDEO BELOW
Sell Used Toshiba Phones
Please be specific about the Toshiba phone equipment your business is selling.
Include: Toshiba phone model number, color, how many lines and extensions, etc. If you don't know the model number, write down any numbers that you see on the card, module or phone and we will probably be able to decipher what part you have.

Refer to our Telephone System Glossary of Terms and Definitions for help in accurately describing your Toshiba phone system.
We will give you our best price and walk you through the process for quick payment.
Once you send us your list, our purchasing department will evaluate it and email you a bid. If you agree on our purchasing price, then we send you the proper disclosure form to sell your Toshiba phone system to Craig Communications.
Craig Communications makes selling Toshiba telephone systems a very easy process. Our Purchasing agents are very knowledgable on what type of equipment, circuit cards or system you are trying to sell. All we ask is that you get us a detailed list of inventory.

If you have any questions, please E-Mail our purchasing department or fill out This Form. »

You can Click here to E-MAIL our purchasing dept. as well.

Purchasing Department:
purchasing@craigcommunications.net / 800-306-3377 x 2
PLEASE EMAIL A LIST OF EQUIPMENT TO OUR PURCHASING DEPT.
We always prefer e-mails with a detailed inventory list. If you still have questions, please call us at 800-306-3377 extension 2 and ask for Purchasing. But again E-mailing is Always best. So, dont ask "who buys my old Toshiba phone system?" again. Just call or Email today!
WE CANNOT MAKE AN OFFER BASED ON PICTURES, PLEASE SEND A DETAILED INVENTORY LIST
Some Info about Toshiba Phones

Advanced Digital Speakerphones by Toshiba offer intuitive features that are engineered to make your phone an extension of you. Feature access is only a push button away with programmable functionality. Regardless if you are using the speakerphone or the handset, you will receive pure digital clarity. Digital speakerphones by Toshiba are engineered to provide users with numerous features and options. This speakerphone will adapt to the business as well as the user. The functions that Digital Phones by Toshiba provide include: * Integrated Headset Interface * Off Hook Call Announcement by Handset or Speaker * Unique Tilt Base with Sleek Low Profile * Fast Access to Advanced Functions with Programmable Buttons * Feature Prompting Information Displayed by Easy to Read LCD Screens Business owners will enjoy superior sound quality as the result of the network assessment that will make sure that your LAN (Local Area Network) meets industry standards for crystal clear data and voice. They will also enjoy premium service with complete support and installation services from a nationwide network of certified and trained authorized Toshiba dealers. In addition, there will also be better cost management since the costs of communications will be part of a predictable monthly expense rather than an upfront capital investment that have annual maintenance contracts. Also, there will be assured uptime as the result of rigorous controls for performance, availability, and security. This goes well beyond what the usual medium to small sized business could provide. Business owners should look to Toshiba if they own a medium to small sized business that wants to upgrade a digital or analog or digital business telephone system in order to benefit from IP. This is especially true if that business has limited capital but with significant potential in order to project an enterprise class image and with much larger businesses. This would allow them to manage their communications expenses as a predictable monthly operating expense rather than an upfront capital acquisition expense. These days, one of the most popular trends in SMB communications is the cloud based VoIP (Voice over IP) services. Business owner can take advantage of a modern IP business communication system without having to maintain, install, or even purchase maintain an onsite telephone system. The cloud based business phone that Toshiba offers is the award-winning VIPedge solution. With VIPedge, business owners donít have to lease or purchase the telephone system, but will still have functionality of this onsite IPedge telephone system. They just pay an affordable monthly service fee based on usage and size. That way, they can grow on demand as their business expands, while only paying for what they need today. There isnít any need to worry about updating, maintaining, or powering the telephone system server. This is all taken care of by Toshiba. All the business owner has to do is run their business and answer their telephone. The location of all businesses have users with very different expectations, requirements, and roles. That is the reason that Toshiba can provide so many different models of wall mounted and desktop phones. Business owners can mix and match from numerous models that are available. They can simply select the right price point and phone for each user. Desktop phones are mainly for those who work at their desks. Desktop telephones with programmable feature buttons, headset interface, speaker and microphone, with mute options are the logical selection. The functions are easy to use with LCD displays that on many models are backlit. Office ergonomics will be improved with a unique eight angle tilting base and a slim profile. For serious power users, there is the notebook/laptop as a telephone. A Windows desktop or laptop can become a powerful management tool for email, the Internet, voice mail, and phone calls with the Call Manager PC version. This can all be done without ever picking up the phone. It is simply as easy as point and click. For administrative and contact center staff there are attendant consoles. Toshiba can provide add on modules and attendant consoles for ten, 20 or 60 additional programmable buttons. That way, they can determine who is available and who is busy by only touching a button. There are numerous websites on the Internet that offer Toshiba phones that include the Toshiba EKT telephones as well as the Toshiba DKT telephones along with accessories and systems. All of these telephones are refurbished and are available with a new handset, new cord line, and new handset cord. Toshiba Unified Communication Systems offers voice mail systems, office mobility products, video collaboration tools, digital and IP phone, and IP communication solutions. The authorized distributors of Toshiba products concentrate on providing the best possible customer experience. The IP business phone systems offered by Toshiba offer all sizes of businesses sophisticated communication features and also provide all the benefits and features of their conventional business communications systems on a converged IP platform. The Toshiba DKT 2010SD phone is a multiline, digital speaker phone with a LCD (Liquid Crystal Display). The DKT-2010SD business telephone offers ten programmable buttons that can be used for programmable features or incoming CO lines. The DKT2010SD telephone is compatible with all Toshiba DK Systems. Some of the features of this telephone include: * Refurbished * Telephone is available with new handset, new line cord, and new handset cord * Available in charcoal or white * Works with all digital telephone systems * Intercom id hands free * Speaker telephone * Ten button phone * LCD display telephone * Digital telephone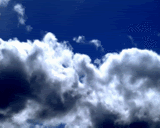 Learn More About
VoIP Phone Hosted Cloud
Solutions for your Business.
More details »
Search for Phone
System Equipment
Make & Models Below: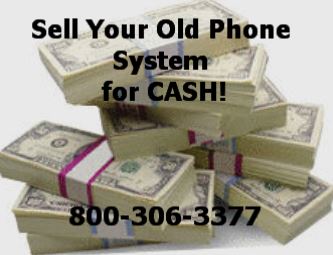 WE BUY Phone Systems!
More details »
Testimonials from our
happy customers »


Dont See What You
Are Looking For?
Click Here »