Sell Used Vodavi 3015-71 Phones and Equipment for Cash!

Sell Old Vodavi 3015-71 Phone systems. DO NOT DELAY! EMAIL A LIST OVER TODAY!
Planning to upgrade old business phones to a newer, more advanced make and model, but hate the thought of just throwing away those used Vodavi 3015-71 Phones from your office?
E-MAIL our purchasing dept.
We Buy Vodavi 3015-71 Phone systems and old equipment that is sitting around your office and taking up valuable space. Sell us your Vodavi 3015-71 Phone system.
If you believe that another business would never want your used Vodavi phones, you'd be wrong!
How Do I Sell Used Vodavi 3015-71 Phones or Components?
Just email us a detailed list. Selling us your used Vodavi equipment is simple! Call 800-306-3377 to sell used Vodavi 3015-71 Phones. Its a very easy prccess. We have been doing buying old phones for over 17 years and have an A+ Better Business Rating.

CLICK HERE TO GET A QUOTE FOR YOUR USED TELEPHONES AND EQUIPMENT.


We buy most major brands of phones. Voicemails, and circuit cards as well. If you are not sure about what we buy, please give us a call. If the question you are asking is how do I sell my used Vodavi phone system, we would be glad to go over what you have and see if it has any value. Most of the time our old phone does. Most of the older phone equpment is bought and used for parts and pieces. Call us now to sell used Vodavi 3015-71 Phones.

WE EVEN PAY FOR SHIPPING!!!!!!
Want to Sell Used Vodavi 3015-71 Phones? Then WATCH THE VIDEO BELOW
Sell Used Vodavi 3015-71 Phones
Please be specific about the Vodavi phone equipment your business is selling.
Include: Vodavi phone model number, color, how many lines and extensions, etc. If you don't know the model number, write down any numbers that you see on the card, module or phone and we will probably be able to decipher what part you have.

Refer to our Telephone System Glossary of Terms and Definitions for help in accurately describing your Vodavi phone system.
We will give you our best price and walk you through the process for quick payment.
Once you send us your list, our purchasing department will evaluate it and email you a bid. If you agree on our purchasing price, then we send you the proper disclosure form to sell your Vodavi phone system to Craig Communications.
Craig Communications makes selling Vodavi telephone systems a very easy process. Our Purchasing agents are very knowledgable on what type of equipment, circuit cards or system you are trying to sell. All we ask is that you get us a detailed list of inventory.

If you have any questions, please E-Mail our purchasing department or fill out This Form. »

You can Click here to E-MAIL our purchasing dept. as well.

Purchasing Department:
purchasing@craigcommunications.net / 800-306-3377 x 2
PLEASE EMAIL A LIST OF EQUIPMENT TO OUR PURCHASING DEPT.
We always prefer e-mails with a detailed inventory list. If you still have questions, please call us at 800-306-3377 extension 2 and ask for Purchasing. But again E-mailing is Always best. So, dont ask "who buys my old Vodavi phone system?" again. Just call or Email today!
WE CANNOT MAKE AN OFFER BASED ON PICTURES, PLEASE SEND A DETAILED INVENTORY LIST
Some Info about Vodavi 3015-71 Phones

Vodavi Communications Systems, Inc. is a leader in the supply of high quality communication products as well as outstanding customer services to businesses that are interested in expanding. This company specializes in the support, distribution, manufacture, and design of commercial single line telephones, CTI (Computer Telephone Integration) products, and voice processing and phone systems. The Triad XTS Vodavi 3015-71 phone is an executive speakerphone that offers numerous different applications and features such as a 24 character by X two line LCD display, 12 fixed buttons, and 30 feature buttons. In addition to three interactive soft keys, there are also 30 flexible feature button and 12 fixed buttons available on this display speakerphone. With all of its features, the Vodavi 3015-71 telephone is an amazing value. The Vodavi 3015-71 telephone is requires Vodavi telephone system in order to operate and is a Triad XTS 30 button display speaker telephone. The parties responsible for ensuring that the parts that they order are compatible are the consumers. The best way to make sure you are ordering the right Vodavi 3015-71 telephone that has a speaker and a display is to look on the bottom of the telephone for the part number. The words Vodavi 3015-71 30 button display speaker telephone-Triad XTS should be clearly visible. There are numerous websites on the Internet that offer these telephone in a refurbished condition. The features of the Vodavi 3015-71 telephone include: * New Desi Overlays * New Line Cord * New Handset Cord * LCD Display * Enhanced Speakerphone * Three Interactive Soft Keys * 12 Fixed Keys * 30 Executive Feature Buttons * Hot Keys * CTI Compatible * 20 Station Speed Dial Bins * Wall or Desk Mount * Adjustable Ring Volume * Green/Red LED Indicators * 2.5mm Headset Jack * 24 Character X 2 line LCD Display * Hearing Aid Compatible * Fully Integrated Speakerphone * Refurbished * Available with New Handset, Line Cords, and Handset Cord * Requires a Vodavi STS Phone System * Available in Charcoal Gray Assuming these Vodavi Triad XTS 3015-71 telephones are equipped with the proper software, they are compatible with the MBX, Triad S 5000, STSe 3501, and the XTS 3000 telephone systems. Usually these telephone obtained from websites on the Internet have been refurbished which means that they have been tested and are fully functional as well as aesthetic pleasing. New Desi overlays, new line cord, and a new handset cord is usually included for each telephone. The Triad XTS Vodavi 3015-71 telephone offers users numerous of applications. In addition to three interactive soft keys, this 30 button display speakerphone also features 30 flexible and 12 fixed feature buttons. The majority of these telephone systems that are available from the Internet usually offer between a 90 day and a one year warranty. The Vodavi line of digital phones is comprised of different models of desktop telephones in addition to a 2.4 GHZ Wanderer handset and a DSS attendant console. For the most efficient call the phone and computer will work interactively because all five of these speakerphones are CTI capable. The majority of these telephones are equipped with the standard 2.5mm headset jack that permits the addition of many different inexpensive headsets. The eight button enhanced telephone system cover all of the basics with a fully integrated speakerphone, eight flexible and six fixed feature buttons. The eight Button Executive speaker phone system offers a 2.5mm headset jack, three interactive soft keys, and an LCD display. The 30 Button Executive telephone system features a 2.5mm headset jack, three interactive soft keys, 30 flexible and 12 fixed feature buttons for numerous different applications. The 30 Button Full Duplex executive speakerphone system has the capability of full duplex audio, which is great for the conference room or the hands free executive. The top of the line of the Vodavi business telephone systems is the Elite Large Screen Display system. This easy to use and advanced phone system features 30 flexible and 12 fixed feature buttons. In addition, easy, one touch access to an interactive menu for many commonly used features is provided by an extra-large 16 X 7 LCD display. These commonly used features include directory, speed dial, voice mail, last number redial, and do not disturb. The 2.4 GHz Wanderer Cordless Handset offers many of the same advantages of a Vodavi digital telephone. The mobility of the Wanderer telephone is between 100 feet and more than 250 feet. However, the range of this phone might be dependent on the environment. This telephone also offers the accessibility of your desktop phone number and extension. Some of the features of the Vodavi 3015-71 telephone system include high speed PRI and digital trunking. DID (Direct Inward Dialing) permits incoming callers to directly dial extensions. There are four ports for voice mail and as many as eight conference connections. Optional VoIP (Voice over IP), programmable toll restriction, call costing, and least call routing are also available. During live calls, off hook voice over for coaching is available. Automatic park and page and caller ID are also available, in addition to last number redial, speed dial, and directory dial. For one touch feature access, programmable buttons are available as well as three interactive soft keys.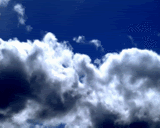 Learn More About
VoIP Phone Hosted Cloud
Solutions for your Business.
More details »
Search for Phone
System Equipment
Make & Models Below: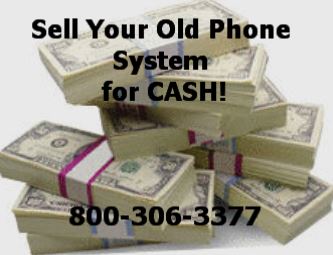 WE BUY Phone Systems!
More details »
Testimonials from our
happy customers »


Dont See What You
Are Looking For?
Click Here »