Sell Used Vodavi Phones and Equipment for Cash!

Planning to upgrade old business phones to a newer, more advanced make and model, but hate the thought of just throwing away those used Vodavi Phones from your office?
E-MAIL our purchasing dept.
We Buy Vodavi Phone systems and old equipment that is sitting around your office and taking up valuable space. Sell us your Vodavi Phone system.
If you believe that another business would never want your used Vodavi phones, you'd be wrong!
How Do I Sell Used Vodavi Phones or Components?
Just email us a detailed list. Selling us your used Vodavi equipment is simple! Call 800-306-3377 to sell used Vodavi Phones. Its a very easy prccess. We have been doing buying old phones for over 17 years and have an A+ Better Business Rating.

CLICK HERE TO GET A QUOTE FOR YOUR USED TELEPHONES AND EQUIPMENT.


We buy most major brands of phones. Voicemails, and circuit cards as well. If you are not sure about what we buy, please give us a call. If the question you are asking is how do I sell my used Vodavi phone system, we would be glad to go over what you have and see if it has any value. Most of the time our old phone does. Most of the older phone equpment is bought and used for parts and pieces. Call us now to sell used Vodavi Phones.

WE EVEN PAY FOR SHIPPING!!!!!!
Want to Sell Used Vodavi Phones? Then WATCH THE VIDEO BELOW
Sell Used Vodavi Phones
Please be specific about the Vodavi phone equipment your business is selling.
Include: Vodavi phone model number, color, how many lines and extensions, etc. If you don't know the model number, write down any numbers that you see on the card, module or phone and we will probably be able to decipher what part you have.

Refer to our Telephone System Glossary of Terms and Definitions for help in accurately describing your Vodavi phone system.
We will give you our best price and walk you through the process for quick payment.
Once you send us your list, our purchasing department will evaluate it and email you a bid. If you agree on our purchasing price, then we send you the proper disclosure form to sell your Vodavi phone system to Craig Communications.
Craig Communications makes selling Vodavi telephone systems a very easy process. Our Purchasing agents are very knowledgable on what type of equipment, circuit cards or system you are trying to sell. All we ask is that you get us a detailed list of inventory.

If you have any questions, please E-Mail our purchasing department or fill out This Form. »

You can Click here to E-MAIL our purchasing dept. as well.

Purchasing Department:
purchasing@craigcommunications.net / 800-306-3377 x 2
PLEASE EMAIL A LIST OF EQUIPMENT TO OUR PURCHASING DEPT.
We always prefer e-mails with a detailed inventory list. If you still have questions, please call us at 800-306-3377 extension 2 and ask for Purchasing. But again E-mailing is Always best. So, dont ask "who buys my old Vodavi phone system?" again. Just call or Email today!
WE CANNOT MAKE AN OFFER BASED ON PICTURES, PLEASE SEND A DETAILED INVENTORY LIST
Some Info about Vodavi Phones

There are numerous websites on the Internet that offer Vodavi telephones systems, and accessories at very reasonable prices. There are several different lines of Vodavi telephones. The Vodavi Triad XTS telephone system that is compatible with the Vodavi 3015-71 telephone. The older Vodavi StarPlus telephone system is much the same as the 616 Flex and is compatible with the Vodavi SP -61614 telephone, the Vodavi SP61610 telephone, and the Vodavi SP-6612 telephone. The Vodavi StarPlus STS, which is compatible with the Vodavi 3516-71 telephone, and the Vodavi STS 3515-71 telephone. The Vodavi DHS system is a digital expandable phone system specifically engineered for medium to small sized businesses. The Vodavi telephone systems offers advanced features, although they are competitively priced. Affordable and user friendly, the Infinite DVX line of telecommunications equipment offers telephone systems that begin with eight stations and three lines that are expandable to 384 ports. This means that your original investment will continue to be the foundation of your upgraded telephone system. The DVX plus Mach I telephone system is the perfect feature rich, affordable, and compact for businesses that require eight stations and between three and eight to 32 stations and 12 lines. The DVX plus Mach II telephone system will include the powerful and flexible features of larger systems that offer flexible configuration with six slots, and offering as many as ports. The DVX plus Mach III telephone system has nine slots, expandable to telephone system has nine slots, expandable to 376 ports and utilizes uses identical hardware to the DVX plus II telephone system. The Vodavi 1428 telephone system is configured for eight extensions and four lines. However, this telephone system can be expanded to as many as 28 extension and 14 lines. The Vodavi 1428, in addition to the 4096 and the 2856 telephone systems are completely compatible with the StarPlus digital phones. StarPlus Digital phone systems are the industry standard for single line telephone systems and totally compatible with the StarPlus digital telephones. This compatibility offers interface with voice mail, auto attendant, and fax machines. True Tone DTMF signaling permits to personal pagers, long distance access codes, interactive voice response, auto attendant, and voice mail. Caller ID integration combines system call processing with phone company Caller ID to offer PC interface, unanswered call management, station message detail recording, as well as a display of incoming caller ID. For responding to the announcer, silent messaging may be used. Distinctive ringing permits the user of each station to program any one of 81 different ring tones. The advantages of this system include the monitoring of agent performance, number of calls, length of oldest calls, agent wrap up time, and uniform call distribution. Automatic call distribution is an optional feature with additional features that include supervisor positions for improved call management, silent monitoring, supervisor alert, agent alert, and agent logout/login. Remote system administration permits diagnostics and system programming to be performed from an offsite location, which reduces the requirement for service calls. There are no dedicated lines needed because the system takes advantage of standard CO lines that connected to the system. This telephone offers operational blocks to unauthorized long distance calls, in addition with the capability to customize each toll restriction level of a particular station. During the weekends and at the end of each business day, the night mode is activated. Using your current telephone lines, eliminates phone company call forwarding charges, off net call forwarding will direct calls to a remote location. Full featured and user friendly, will install on digital phone ports, permitting access to features that include smart transfer and caller ID as well as advanced call processing information. Compact and economical and compact, the Digital TalkPath is an excellent selection for medium to small sized businesses that have configurations that begin with two ports and are expandable to four, six, of eight ports. This telephone system features menu routing to help effectively manage calls, time controls, time sensitive greetings, and unlimited voice mailboxes. Digital TalkPath will greet callers, and provide your selection of name, extension, or department only to get people to their desired department or extension. Prior to transferring, Digital TalkPath can request the name of the caller, which permits the recipient of the call to inform the caller of their status in the station queue, or screen the call. Administration made easy uses a Windows based programming interface. This telephone system is easily integrated into Vodavi Digital Systems. Installation and administration is easy with setup screens will direct the user over each step. Most programming, that includes time of day greetings, transfer set ups, message waiting, and mailbox administration is available off or onsite. The Vodavi TRIAD-S telephone system is an affordable, feature rich, and compact that is for eight stations and three lines, with expandability to 32 stations and 12 lines. All TRIAD telephones are completely compatible with all TRIAD equipment, and therefore, expanding and upgrading will permit you to build your system without any sacrifice to your initial investment. The TRIAD 1 telephone system uses four slots for configuration of as many as 78 ports. With the addition of the expansion ability to configure as many as 108 ports, the TRIAD 2 telephone system uses the same hardware platform as the TRIAD1 telephone system. The TRIAD 3 telephone system offers maximum expansion and flexibility options and as many as 376 ports.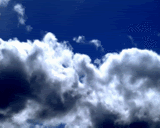 Learn More About
VoIP Phone Hosted Cloud
Solutions for your Business.
More details »
Search for Phone
System Equipment
Make & Models Below: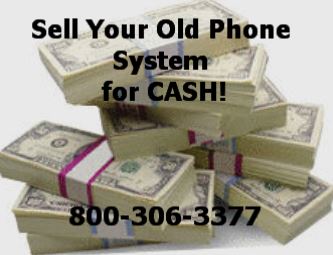 WE BUY Phone Systems!
More details »
Testimonials from our
happy customers »


Dont See What You
Are Looking For?
Click Here »