Sell Used Vodavi XTS Phones and Equipment for Cash!

Sell Old Vodavi XTS Phone systems. DO NOT DELAY! EMAIL A LIST OVER TODAY!
Planning to upgrade old business phones to a newer, more advanced make and model, but hate the thought of just throwing away those used Vodavi XTS Phones from your office?
E-MAIL our purchasing dept.
We Buy Vodavi XTS Phone systems and old equipment that is sitting around your office and taking up valuable space. Sell us your Vodavi XTS Phone system.
If you believe that another business would never want your used Vodavi phones, you'd be wrong!
How Do I Sell Used Vodavi XTS Phones or Components?
Just email us a detailed list. Selling us your used Vodavi equipment is simple! Call 800-306-3377 to sell used Vodavi XTS Phones. Its a very easy prccess. We have been doing buying old phones for over 17 years and have an A+ Better Business Rating.

CLICK HERE TO GET A QUOTE FOR YOUR USED TELEPHONES AND EQUIPMENT.


We buy most major brands of phones. Voicemails, and circuit cards as well. If you are not sure about what we buy, please give us a call. If the question you are asking is how do I sell my used Vodavi phone system, we would be glad to go over what you have and see if it has any value. Most of the time our old phone does. Most of the older phone equpment is bought and used for parts and pieces. Call us now to sell used Vodavi XTS Phones.

WE EVEN PAY FOR SHIPPING!!!!!!
Want to Sell Used Vodavi XTS Phones? Then WATCH THE VIDEO BELOW
Sell Used Vodavi XTS Phones
Please be specific about the Vodavi phone equipment your business is selling.
Include: Vodavi phone model number, color, how many lines and extensions, etc. If you don't know the model number, write down any numbers that you see on the card, module or phone and we will probably be able to decipher what part you have.

Refer to our Telephone System Glossary of Terms and Definitions for help in accurately describing your Vodavi phone system.
We will give you our best price and walk you through the process for quick payment.
Once you send us your list, our purchasing department will evaluate it and email you a bid. If you agree on our purchasing price, then we send you the proper disclosure form to sell your Vodavi phone system to Craig Communications.
Craig Communications makes selling Vodavi telephone systems a very easy process. Our Purchasing agents are very knowledgable on what type of equipment, circuit cards or system you are trying to sell. All we ask is that you get us a detailed list of inventory.

If you have any questions, please E-Mail our purchasing department or fill out This Form. »

You can Click here to E-MAIL our purchasing dept. as well.

Purchasing Department:
purchasing@craigcommunications.net / 800-306-3377 x 2
PLEASE EMAIL A LIST OF EQUIPMENT TO OUR PURCHASING DEPT.
We always prefer e-mails with a detailed inventory list. If you still have questions, please call us at 800-306-3377 extension 2 and ask for Purchasing. But again E-mailing is Always best. So, dont ask "who buys my old Vodavi phone system?" again. Just call or Email today!
WE CANNOT MAKE AN OFFER BASED ON PICTURES, PLEASE SEND A DETAILED INVENTORY LIST
Some Info about Vodavi XTS Phones

The XTS-IP phone system combines VoIP (Voice over IP) and conventional digital telephony into a converged technology. The result is a technology that has numerous options. While remaining firmly grounded with conventional technology, business owners can elect to make every device on the system a VoIP device, or begin selecting only a few VoIP applications, with the Vodavi XTS-IP telephone system. You can select your own path to take your organization to the next level of success as well as technology. IP telephone networks offer your business one medium for transporting and integrating data and voice communications across the Internet, WANs (Wide Area Networks), and LANS (Local Area Networks). Ultimately, this can result in a reduction in costs associated with maintaining your voice communication costs, such as administrative and infrastructure costs. In addition, VoIP applications and products offer your business with valuable tools that will enhance your productivity, which arenít available with TDM (Time Division Multiplexing), otherwise known as conventional digital technology. Converged networks offer the capability to protect technological and financial investments as the result of the evolution of telephony to IP based architecture from TDM architecture. Also, the system permits the business to deploy IP based services and products as required, without displacing the current infrastructure. For instance, a small branch office might benefit from an existing broadband data connection from the company headquarters by putting an XTSc-IP with IP endpoints or VoIP trunks at a remote location. Teleworkers can use the same technology to have both LAN and voice connectivity to their home office using IP telephones and the Nomad RSGM (Remote Services Gateway Module). The XTS-IP can provide you the flexibility to offer IP based solutions as your requirements are evolving without having to replace or upgrade your entire telephone networks or systems. With more than 20 years of experience in the communications business, Vodavi will provide value and technology, while remaining dedicated to offering outstanding solutions for medium and small sized businesses at a reasonable price. At the same time, this system will maintain the capital investment of the business for future growth. Business owners can place IP telephones at a remote location and they will become fully functionally extensions of the host phone system, with the XTS-IP telephone system. Exactly the same as if they were operating from headquarters, users can transfer, monitor, or transfer calls. When used in conjunction with a Nomad RSGM, business owners can also enjoy the advantages a local CO line served to the host system from the remote location. For instance if the headquarters is located in San Diego and the remote location is located in Phoenix, the staff at headquarters can use the local CO line in Phoenix in order to place outbound calls in the local San Diego vicinity, which will avoid toll charges. This kind of functionality all occurs behind the scenes, which leads to reduced overhead for the business owner and seamless communications for the staff. Failover and 911 support are also available with the Nomad RSGM, to aid in case of network outage or an emergency. The Nomad SP is the ideal softphone solution for traveling employees. The Nomad PC is a fully functional extension of the host telephone system that resides on a laptop PC. With the simple addition of a USB headset, the road warrior can operate the same as if they were onsite, anytime a broadband connection is available. In addition, the ability to integrate seamlessly with contact management software that includes GoldMine, Outlook, and others for greater ease of use and efficiency. There are numerous websites on the Internet that can provide the Vodavi XTS-IP and the Vodavi XTSc-IP telephone systems. Many of these telephone systems are refurbished, which will also save business owners even more money. The Vodavi XTS-IP telephone system is a digital hybrid telephone that is expandable to 600 Ports of which 400 may be used in any combination of the Vodavi XTS-IP phone system phones, including the 24 button large display IP phone, the 24 button display, the eight button IP telephone, the 30 button extra-large button display, the 30 button display full duplex speakerphone, the 30 button display, and the eight button display. The Vodavi XTS-IP telephone can accommodate any business that requires as many as 492 systems, is scalable, and stackable. The new Vodavi Branded telephones, also known as the Vodavi XTS Uni-telephones for Universal, and the new Vodavi IP phones.† The Vodavi XTS-IP telephone system is modular and can be configured from between one and six cabinets. This allows businesses to start small, and expand as the business expands. The Vodavi XTS-IP telephone system may be networked with remote Vodavi XTS-IP telephone systems by means of VoIP, PRI, or T-1 for many different work group conveniences that include remote IP telephones for remote business locations or home offices, centralized voice mail, or three or four digit extension dialing.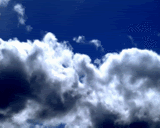 Learn More About
VoIP Phone Hosted Cloud
Solutions for your Business.
More details »
Search for Phone
System Equipment
Make & Models Below: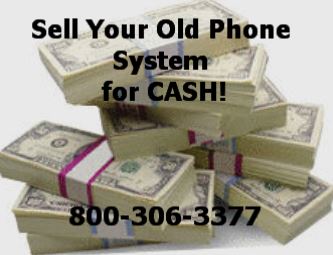 WE BUY Phone Systems!
More details »
Testimonials from our
happy customers »


Dont See What You
Are Looking For?
Click Here »