Mitel 5324 IP Telephones
Part # 50005664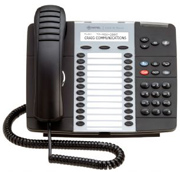 Support for SIP or MiNET protocols


Handsfree operation (full duplex)


24 programmable multi-function keys with dual-color LED indicators* (for speed dialing, line appearances, feature access)


Eight function keys: Hold, Superkey, Message, Speaker,Mute, Transfer / Conference, Redial, Cancel


Three context-sensitive softkeys for intuitive feature access


Two-line, 20-character white, backlit, graphics display, with auto-dimming


Superkey programming for easy access to telephone system features


Peripherals and modules support


Off hook voice announce


On hook dial


Dedicated headset jack


Speed calling


Call hold (Place / Retrieve)


Call transfer


Do Not Disturb


Call Forward


Conference call setup


Voice mail access – large message waiting lamp


Browser-based desktop configuration tool


Direct page / Group page


Last number redial


Automatic Call Distribution (ACD) agent and supervisor support


Customizable center panel


Hearing Aid Compatible handset


Wall mountable


Two-position, 35 degree tilting stand for better viewing angle


Multiple powering options (802.3 af compliant)


Power over Ethernet support for IP Programmable Key Modules (PKMs) and the Line Interface Modules


Phonebook support on Mitel 3300 IP Communications Platform (ICP)


XML support for applications development


Mitel IP Phone Licence not included.

Unless you have Power over Ethernet, power supply is required for all 5000 Series IP phones. (p/n#50005301)

Click here to order the 48 Volt Power Supply 50005301

Mitel 5324 Brochure
About the Mitel 5324 IP Telephones
Part # 50005664
This Mitel 5324 IP phone is designed for the enterprise power-user. The new Mitel 5324 IP Phone provides features and functionality needed for today's professional. It has dual mode, dual port with a multi-line display and provides users fast and easy access to the features and applications enabled by Mitel IP Communications Platforms (ICPs). The 5324 IP Phone is designed for users that require an expanded range of programmable features. It is an ideal solution for teleworkers and ACD agents or supervisors.


PLEASE NOTE:

The Mitel IP 5324 is NOT a regular telephone. The Mitel IP 5324 requires a Mitel phone system to operate. Customers are responsible to make sure that the parts ordered are compatible. The best way to make sure you are ordering the right Mitel IP 5324 is to turn the phone over and look on the bottom for the part number. It should have the following located on the bottom of the phone: "Mitel IP 5324/50005664".

Remember, there is a 20% re-stocking fee which we do not enjoy imposing. So please consult with us regarding the Mitel IP 5324 or any other Mitel phone system component if you are unsure of what your are ordering. Our goal is your total satisfaction and lasting business.


We offer a 1 year warranty on all refurbished phones » details
We may conduct business over the Internet, but our operations are founded on service and commitment to customer satisfaction. Craig Communications maintains an inventory full of quality used refurbished phone equipment. We stand behind every phone, system and component with a ONE YEAR WARRANTY!
PROUDLY SERVING CUSTOMERS
FOR OVER 21 YEARS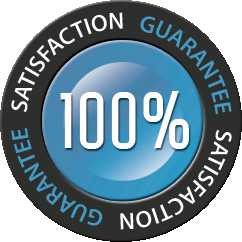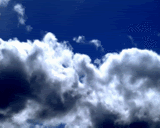 Learn More About
VoIP Phone Hosted Cloud
Solutions for your Business.
More details »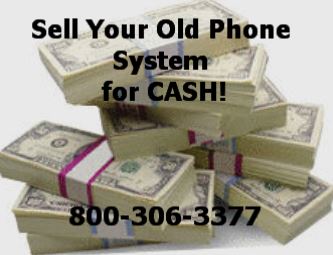 WE BUY Phone Systems!
More details »
Testimonials from our
happy customers »


Dont See What You
Are Looking For?
Click Here »