Avaya IP Office Telephones

IF YOU DONT SEE WHAT YOU ARE LOOKING FOR, CALL US- 800-306-3377
Always Call For Current Pricing
Avaya Partner Telephones and Avaya Partner Modules
Avaya Partner Telephones (MLS Style)- MLS6, MLS12, MLS12D, MLS18D, MLS34D
Avaya Partner Telephones (Euro Style) - Partner 6 , 18, 18D, 34D Button Phones
Avaya Partner Telephones (Series 2) - Partner 6D, 18D, 34D Button Phones. Also, Partner 48 Button Call Assistant Module
Avaya Partner ACS Phone Systems - Rel 8, Rel 7.0, Rel 6.0, Rel 5.0
Avaya Partner Plus Phone System - Partner + Rel 4.1 and Rel 3.1 in stock
Avaya Partner II Phone System Modules - Partner 2 Processors and Cabinets-Rel 4.1, 4.0, 3.1 and more
Avaya Partner Phone System Modules - 200E Module, 206E Rel 4.1, 206E Rel 3.1, 206E Rel 3.0, 206 Stand Alone Rel 4.1, 206EC Rel 3.1, 400E, 400EC, 308EC R3.0
Avaya Partner Voice Mail - VS 2 port 48 Mailboxes, VS 4 port 48 Mailboxes, VS10 2 port 10 Mailboxes, VS Expansion Card, Partner Mail Stand Alone, PCMCIA Voice Mail Card
Avaya Merlin Magix Telephones
Avaya Merlin Telephones and Circuit Cards
Avaya Merlin Legend Telephones and Circuit Cards
Avaya Merlin Legend Phones - MLX 5, MLX 10, MLX 10D, MLX10DP, MLX 16DP, MLX 20L, MLX 28D
Avaya Merlin Legend Modules & Circuit Cards - 800 DID, 408, Loop Start ATL ,408 GS/LS MLX, 408 GS/LS MLX ID, 008 LMX, 016 MLX, 012, 100DS1
AT&T Definity
Avaya Definity 6000 Series Phones - 6408+, 6408 D+, 6416 D+, 6416 D+M, 6424 D+
Avaya Definity 7000 Series Phones - 7103, 7303, 7404, 7405, DO1, 7406 D+, 7407 D+, 7407+, 7410+, 7410+, 7434 DO1, 7444+
Avaya Definity 8000 Series Phones - 8102, 8110, 8403, 8405 D+, 8410, 8410 D, 8411D, 8434 DX
Avaya Definity Callmaster Phones - Callmaster II, III, IV and V
Avaya Definity Consoles - 302A, 302B, 302C, 302D
Avaya Definity Circuit Cards - TN464F DS1, TN464B, TN747B, TN750C, TN753 DID, TN763D, TN767E DS1, TN2181, TN 2224, TN 2224 B, TN2224 CP and more... call for ALL Definity Components
Refurbished Avaya Phones, Used Avaya Telephones, Avaya Circuit Cards- Partner, Merlin, Merlin Legend, Merlin Magix and Definity.
Craig Communications is pleased to offer a full line of refurbished telephones such as the Partner Series, Merlin Legend Series, The Definity Series and all Used Avaya Telephones and Avaya Circuit Cards at discounted pricing.
We offer a Full One Year Warranty on all New and "A" Quality refurbished Telephones, system or Avaya Circuit Cards.
Whether you are buying 1 or 100 Used Avaya Telephones for your business, you can purchase from Craig Communications with complete confidence because we are COMMITTED TO QUALITY & SERVICE!
We also buy used phone equipment as well as Avaya Circuit Cards. Click here to get a Free Quote. Call us toll free: (800) 306-3377 x 1 for assistance in selecting the right phone system for your business.

Dont be fooled by the competitors. Many time they are only offering a 30 day warranty on all their Used Avaya Telephones and Avaya Circuit Cards and wiping them down with windex and shipping them off to their customers. Dont let your company fall victim to these practices. Here are Craig Communications, we put pride into all refurbished Avaya phones and and Component that go out of the warehouse door.
Call us today to find out why Fortune 500 companies and small businesses trust us for all their Telecommunication needs. We would loved to earn your business.
Although Craig Communications conducts business over the Internet,
our operations are founded on service and commitment to customer satisfaction.
We Sell Quality Refurbished Avaya Phones

We stand behind all our Used Avaya Telephones, system and component with a ONE YEAR WARRANTY!

Looking to sell your used refurbished Avaya phones and equipment? Craig Communications also buy used phone equipment! Get a free quote on your used phone system and equipment.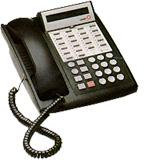 PROUDLY SERVING CUSTOMERS
FOR OVER 21 YEARS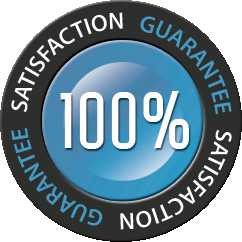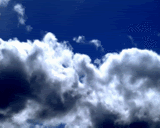 Learn More About
VoIP Phone Hosted Cloud
Solutions for your Business.
More details »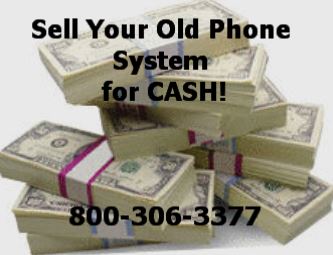 WE BUY Phone Systems!
More details »
Testimonials from our
happy customers »


Dont See What You
Are Looking For?
Click Here »